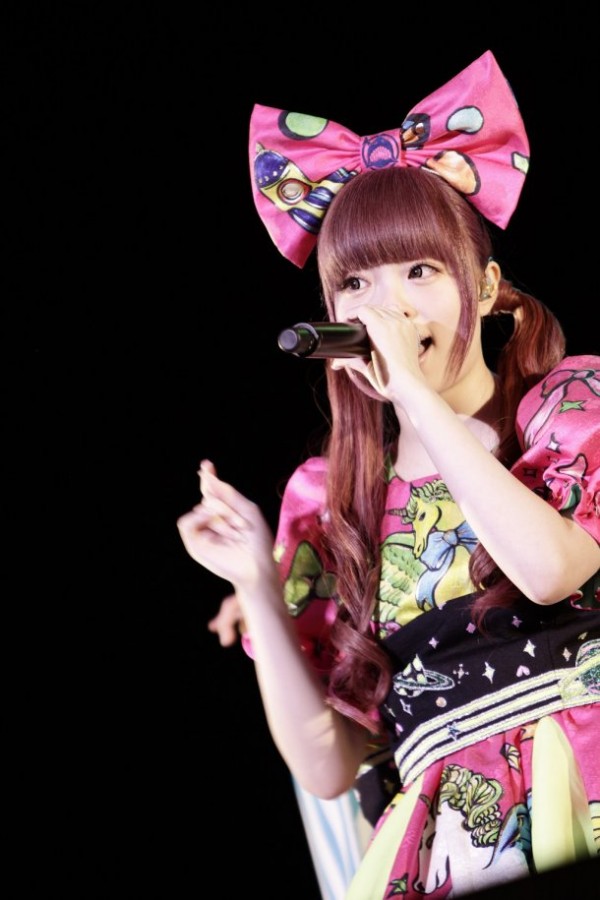 Hari ini adalah Hari Coming of Age di Jepang. Di Jepang, mereka yang menginjak usia 20 tahun akan merakan Hari Coming of Age mereka satu hari dalam tahun tersebut. Begitu pula dengan artis/idol Jepang Kyary Pamyu Pamyu, yang tahun ini menginjak usia 20 tahun, tepatnya pada tanggal 29 Januari mendatang. Untuk merayakan Hari Coming of Age-nya, Kyary mendesain kimono furisode-nya dengan motif Unicorn dalam Galaksi dengan warna pink yang menyala.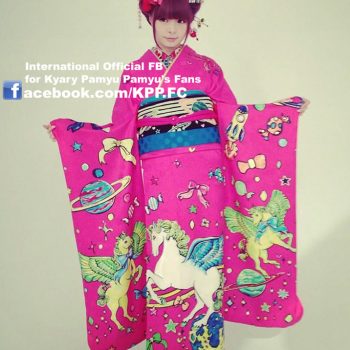 Ia berkomentar, "Konser tur duniaku akan dimulai pada bulan Februari, jadi aku memilih Unicorn dan Galaksi sebagai tema furisode-ku dengan harapan bahwa aku dapat terbang menuju dunia."
Kemudian, Kyary juga menghadiri upacara untuk merayakan mereka yang baru saja menjadi dewasa di tahun 2013 ini, yang mengambil tempat di Shibuya, di mana ia menjabat sebagai duta dari HARAJUKU Kawaii!!. Di sana, Kyary menggelar acara live dengan mengenakan baju yang dibuat menggunakan bahan yang sama dengan furisode-nya. Kyary membawakan 5 lagu seperti Kimi ni 100%, furisodation dan lainnya.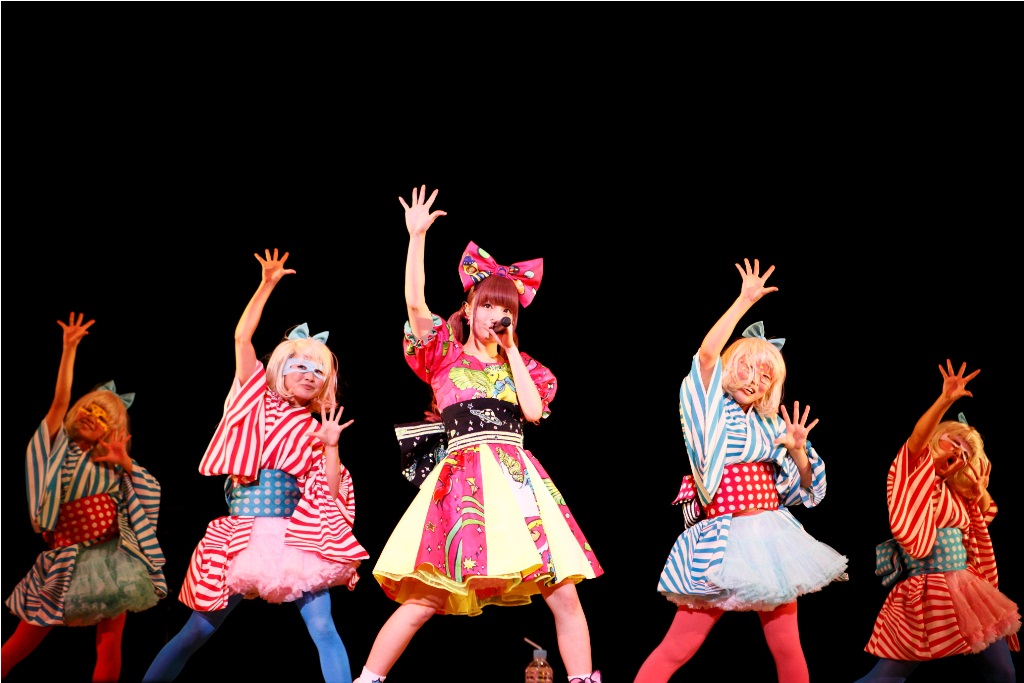 Di akhir acara, ia berteriak kepada para orang dewasa baru yang ada di sana dengan mengatakan, "Kurasa usia 20 tahun akan membuat kita dewasa! Aku juga berpikiran seperti itu. Namun, kuharap untuk semua orang, teruslah bersinar untuk mewujudkan mimpi yang baik."
source : tokyogirlsupdate.com
pic source : facebook.com, 2-5-d.jp