Telah diumumkan bahwa serial animasi Aria akan dihidupkan lagi untuk memperingati 10 tahun penayangannya, kini telah diumumkan studio dan desainer karakter yang akan menangani anime ini.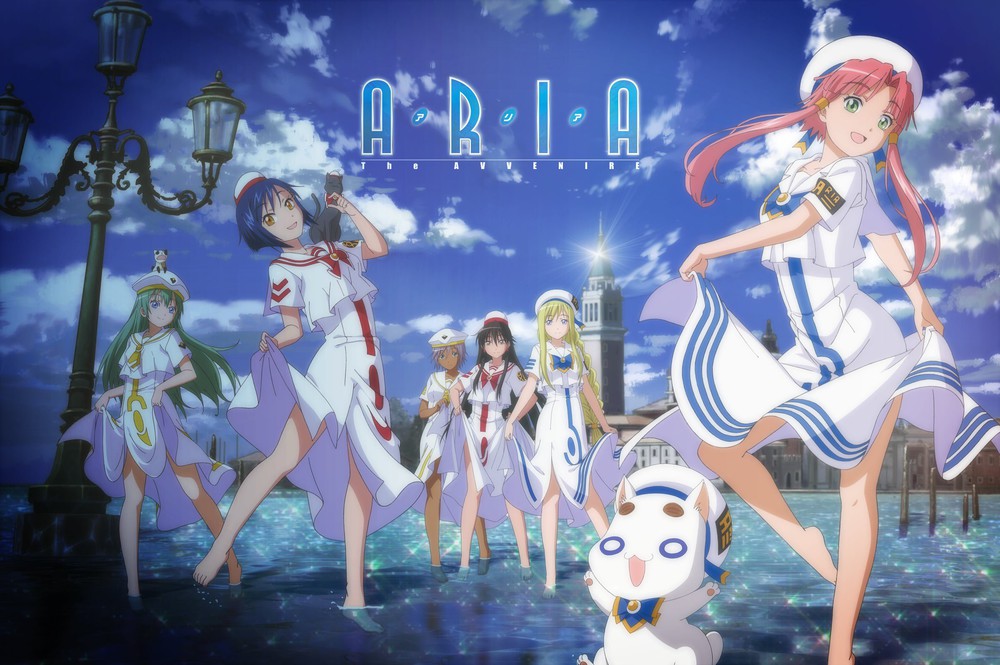 Situs resmi Aria the Avvenire telah mengumumkan bahwa TYO Animations (The Legend of Koizumi, Ginga e Kickoff!!, Wolf Girl & Black Prince) akan menggarap anime ini dengan desain karakter yang dijabat oleh Masayuki Onji (Nanaka 6/17, Urayasu Tekkin Kazoku Aoi Hana, Kimi to Boku.).
Serial anime pertama dalam waralaba Aria, Aria the Animation, sebelumnya dianimasikan di studio Hal Film Maker, dan kemudian menginspirasi dua serial lainnya pada tahun 2006 dan 2008, serta original video anime pada tahun 2007. Ketiga seri dan OVA tersebut dibintangi antara lain oleh Erino Hazuki sebagai protagonis Akari, Junko Minagawa (Ryoma dalam The Prince of Tennis, Khamsin dalam Shakugan no Shana III) sebagai Akira, Ryou Hirohashi (Sora dalam Kaleido Star, Aoi dalam Working!!) sebagai Alice, Kaori Mizuhashi (Rosetta dalam Kaleido Star, Michiru dalam The Fruit of Grisaia) sebagai Ai, dan Chiwa Saito (Yona dalam Yona of the Dawn, Kokoa dalam Rosario + Vampire Capu2) sebagai Aika. Mendiang aktris pengisi suara Tomoko Kawakami (Pirika dan Mina dalam Shaman King, Utena dalam Revolutionary Girl Utena) juga pernah membintangi anime ini sebagai Athena.
Anime yang diangkat dari manga karya Kozue Amano ini sempat diterbitkan manga-nya di Indonesia! sebelum anime-nya dibuat. Prekuelnya yang berjudul Aqua juga terbit berselingan dengan Aria yang sedang terbit pada saat itu juga.
Source : animenewsnetwork.com