Jaringan produsen es krim di Jepang yang bernama Cold Stone Express, baru membuka kedai pertama mereka di lantai pertama Shinjuku Alta sejak tanggal 27 April yang lalu. Kedai di Jepang ini melayani para warga Tokyo yang sibuk dengan aneka es krim Sweet Cream buatan mereka dan juga menyediakan es krim nikmat yang disajikan di mangkuk yang terbuat dari wafel dengan pegangan dari batang kayu sehingga bisa dinikmati di mana pun.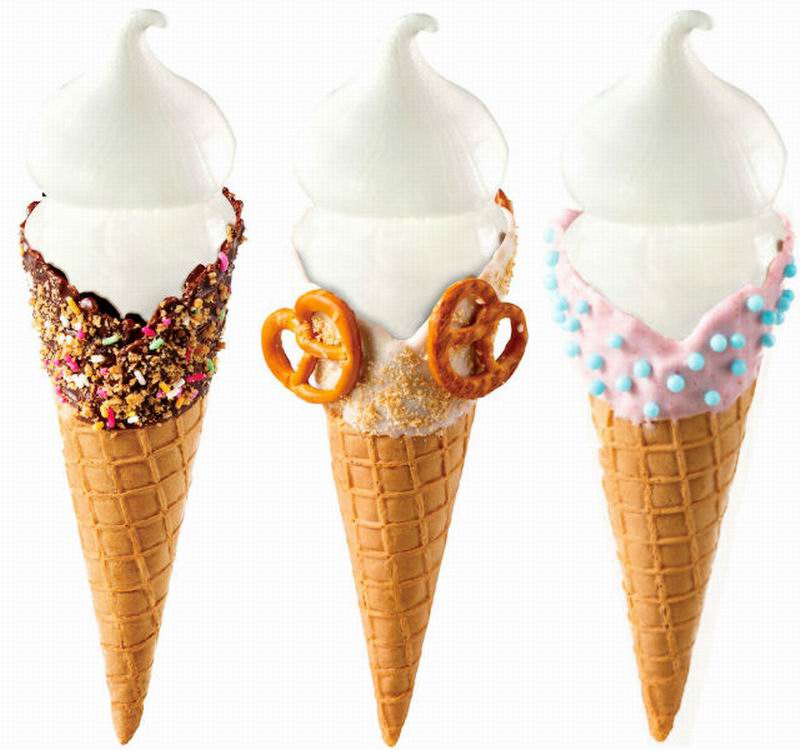 Seperti dikutip dari grapee.jp, es krim wafel yang dijual oleh kedai di Jepang ini memungkinkan para pelanggannya untuk memilih berbagai rasa antara yang manis atau gurih. Bagi para pelanggan yang ingin merasakan es krim wafel yang manis, tersedia berbagai pilihan seperti Plain Waffle, Strawberry Shortcake Tiara Waffle, dan Belgium Chocolate Banana Waffle.
Sementara bagi yang menyukai rasa gurih tersedia aneka pilihan seperti Grilled Vegetable and Tomato Margherita Waffle, Gapao Waffle, dan Shrimp and Mushroom Au Gratin Waffle. Jadi, kalau kalian bepergian dan berkeliling di area Tokyo, jangan lewatkan untuk mampir dan mencoba kuliner unik ini ya!