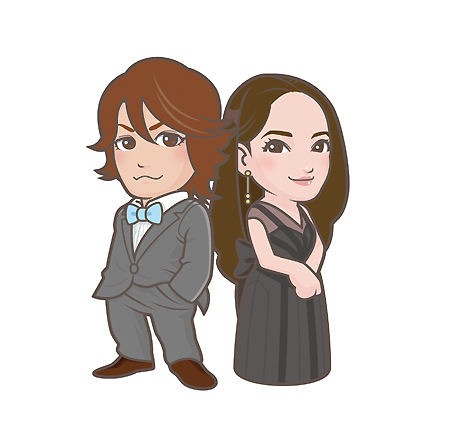 ---
---
Kazuya Kamenashi dari grup vokal Jepang KAT-TUN dan aktris Yukie Nakama akan muncul sebagai karakter 3D untuk promo Romantic Christmas AR with Yukie and Kamenashi-kun dari Panasonic Beauty. Yukie dan Kamenashi akan tampil menggunakan teknologi AR (augmented reality) di Tokyo Sky Tree Town pada tanggal 8 dan 9 Desember mendatang.
Saat pengunjung berdiri di depan layar berukuran besar dari Sky Arena, karakter 3D Yukie dan Kamenashi akan muncul memegang peralatan rumah tangga dari Panasonic. Akan ada tiga jenis video dimana Yukie dan Kamenashi akan terlihat memegang pengering rambut, beauty steamer, dan alat cukur pria kepada pengunjung yang datang. Yukie dan Kamenashi juga mungkin akan memberikan hadiah pada pengunjung dengan sebuah kedipan atau ciuman pada akhir video.
Romantic Christmas AR with Yukie and Kamenashi-kun akan dimulai pada tanggal 8 Desember pukul 11 siang hingga 9 malam di Tokyo Sky Tree.
[youtube http://www.youtube.com/watch?v=njW9iyFMJts]
source : mantan-web.jp via aramatheydidnt.livejournal.com