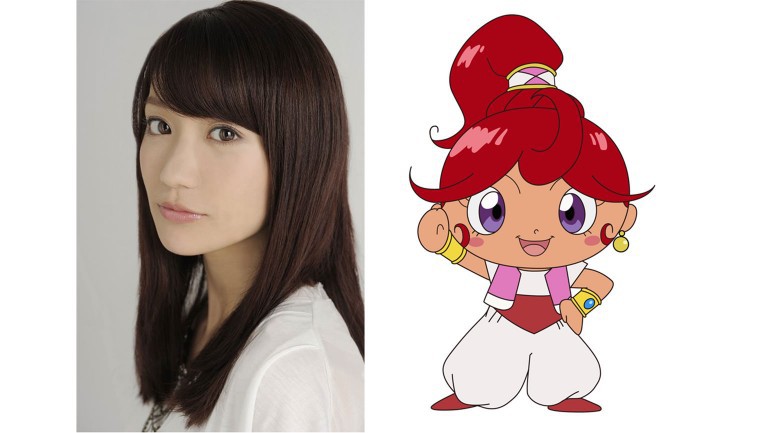 Website resmi dari film berikutnya dalam waralaba anime Anpanman, Soreike! Anpanman: Miija to Mahou no Lamp (Do It! Anpanman: Miija and the Magic Lamp), telah mengumumkan pada hari Selasa bahwa film ini telah menunjuk mantan anggota AKB48 Yuko Oshima sebagai karakter utama wanita dan karakter tamu dalam film tersebut bernama Miija. Ini adalah peran akting mengisi suara pertamanya sejak meninggalkan grup idola AKB48.
Dalam film tersebut, Miija adalah roh dari lampu ajaib. Creampanda dan Kokin-chan secara tidak sengaja memasuki dunia lampu. Gelang milik Miija pun rusak, dan mereka tidak dapat kembali ke dunia mereka. Ketiganya menempuh petualangan untuk menemukan cara untuk memperbaiki gelang Miija dan menemukan air mancur ajaib. Oshima juga akan tampil membawakan lagu "Anpanman Taisou" (Anpanman Exercise) dalam film tersebut. Ini adalah pertama kalinya dalam seri tersebut bahwa seorang pengisi suara tamu akan menyanyikan lagu penutupnya yang terkenal.
Tema dari film ini adalah "Jika kita menunjukkan tenggang rasa, kita akan lebih dekat dengan teman-teman kita," serta "Jika kita selalu menggabungkan upaya kita dan bergandengan tangan, perasaan kita akan terhubung." Film ini sedang dalam produksi, dan bagian anime lainnya yang akan diputar selama film ini akan diberi judul Rhythm de Utao! Anpanman Natsu Matsuri (Let's Sing With Rhythm! Anpanman Summer Festival), yang sedang diproduksi sebagai suatu karya yang para penggemar di bioskop bisa menyanyikannya bersama. Aktor pengisi suara tamu juga dijadwalkan akan membintangi film ini.
Serial anime Soreike! Anpanman dimulai tahun 1988, dan film Anpanman yang baru telah diputar setiap musim panas sejak tahun 1989. Soreike! Anpanman: Ringo Bouya to Minna no Negai (Let's Go! Anpanman: The Apple Boy and Everyone's Wishes) yang diputar tahun lalu adalah film pertama sejak meninggalnya pencipta Anpanman, Takashi Yanase.
Source : animenewsnetwork.com