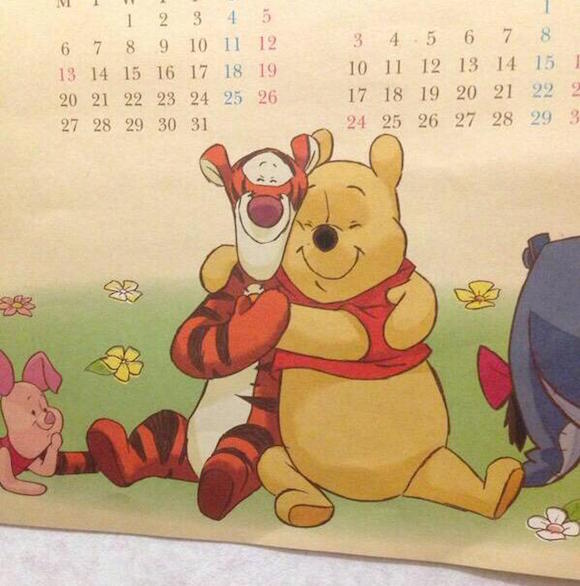 Siapa yang tidak suka dengan kalender meja lucu? Sebuah gambar menggemaskan seekor kucing atau karakter kartun favoritmu yang dapat membuat meja anda lebih menarik.
Namun, apa jadinya kalau kalender yang anda miliki sedikit memiliki kesalahan, kalau beli mungkin sedikit kesal tapi kalau sekedar pemberian orang mungkin tak jadi masalah.
Dilansir Rocketnews24 sebuah kalender bergambar Winnie the Pooh menjadi perbincangan netizen Jepang lantaran gambar tersebut memiliki keganjilan.
Dalam kalender tersebut Winnie the Pooh berpelukan dengan Tiger, kalau diperhatikan lebih cermat, Winnie the Pooh memiliki tiga tangan, sedangkan Tiger hanya punya satu tangan, di manakah tangan satunya?
Gambar kalender tersebut di-upload di Twitter oleh akun @mn7nn, ia juga mem-posting pernyataan "Aneh, kok tangan winnie the pooh ada tiga, entah disengaja atau tidak".
Source : sumsel.tribunnews.com