Kabar duka bagi para penggemar seri Lupin III.
Pada hari selasa kemarin, pihak kepolisian dari prefektur Akita menemukan jasad dari Kō Takashina Lupin III, seorang penulis yang dikenal pada seri anime Lupin III. Beliau berumur 76 tahun saat meninggal kemarin ini. Pihak berwenang tidak dapat memberitahukan penyebab kematiannya.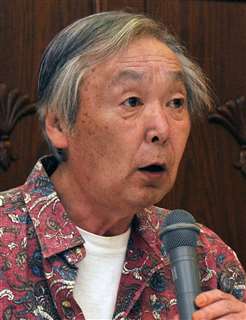 Menurut para tim investigasi, seorang pekerja perusahaannya menemukan jasad dari Ko Takashina, ditemukan bahwa tubuhnya tidak mengalami luka luar, tetapi hanya keadaan tubuh yang tidak sehat saja.
Takashina, yang memiliki nama lahir Akinari Takashina ini  lahir di sebuah kota yang dulunya bernama Tazawako (sekarang sudah menjadi bagian dari Kota Semboku). Setelah lulus dari Kakunodate High School, beliau pindah ke Tokyo. Dikutip dari Writers Guild of Japan, Takashina menuliskan skrip untuk beberapa episode seperti Lupin III: part II dan Lupin III: Part III, Seri live-action detektif yang berjudul Taiyō ni Hoero! (Howl at the Sun!), seri live-action drama klasik Momotarō-Zamurai dan beberapa program televisi yang terkenal. Setelah beliau kembali ke kampung halamannya di Semboku, Beliau hidup sebagai penulis dan juga membuat serial dalam sebuah koran lokal Akita Sakigake Shimpo.
Turut berduka sedalam-dalamnya untuk Ko Takashina! 🙁
Source : Mainichi Shimbun