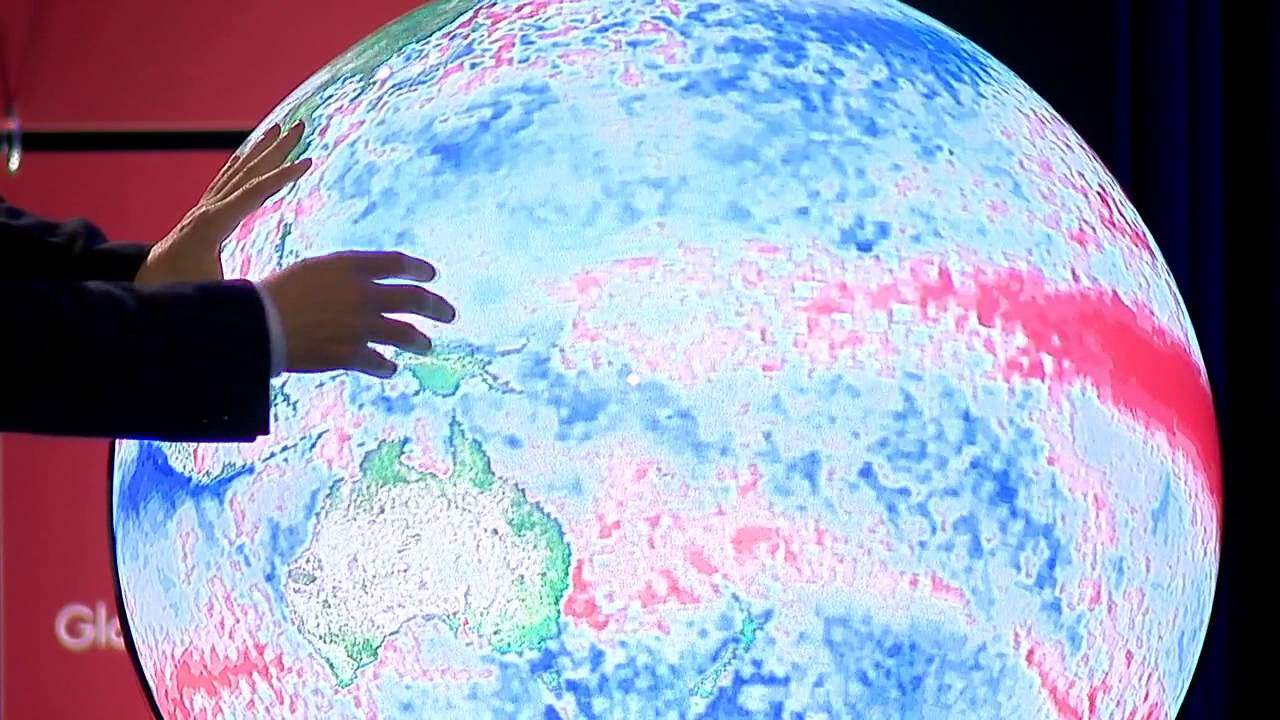 United Nations International Strategy for Disaster Reduction/UN-ISDR (Strategi Internasional PBB untuk Pengurangan Bencana) mengatakan pada hari Jumat bahwa di Bandara Internasional Jenewa mereka akan menampilkan Tangible Earth, sebuah bola dunia digital interaktif yang dikembangkan Jepang yang memvisualisasikan berbagai bencana seperti topan serta polusi udara.
Langkah ini dirancang untuk membantu para pengguna bandara meningkatkan kesadaran mereka akan pentingnya mengambil langkah-langkah untuk mengurangi kerusakan bencana menjelang Konferensi Dunia PBB ketiga tentang Pengurangan Risiko Bencana di Sendai, Prefektur Miyagi, Jepang timur laut, pada bulan Maret 2015.
Tangible Earth diciptakan oleh Prof. Shinichi Takemura dari Kyoto University of Art and Design. Bola dunia digital ini akan ditempatkan di ruang keberangkatan bandara tersebut hingga pertengahan Februari tahun depan sebelum dipindahkan ke Sendai.
Orang-orang yang mengunjungi bandara dapat menyentuh bola dunia digital tersebut, yang berdiameter sekitar satu meter, untuk memeriksa informasi real-time pada berbagai peristiwa cuaca ekstrim dan fenomena cuaca lainnya, termasuk gerakan awan, di seluruh dunia.
Source : newsonjapan.com