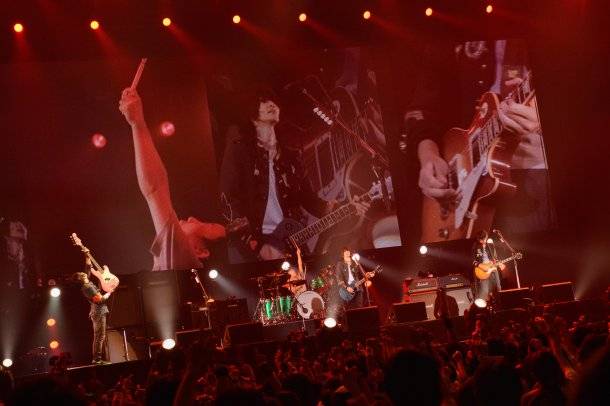 Telah terungkap bahwa BUMP OF CHICKEN akan merilis album ketujuh mereka berjudul "Ray" pada Januari 2014 mendatang.
Hal ini diumumkan saat konser penutup tur nasional mereka "BUMP OF CHICKEN 2013 TOUR: WILLPOLIS" pada 29 Oktober lalu di Nippon Budokan. Pengumuman ini juga dimeriahkan oleh penampilan BUMP OF CHICKEN yang membawakan lagu baru "ray".
Album ini akan dirilis tiga tahun setelah album terakhir mereka "COSMONAUT". ALbum ini akan menyertakan 13 lagu, di antaranya "Tomodachi no Uta", "Smile", "Zero", "Good Luck", "firefly", "Niji wo Motsu Hito", dan "ray".
Source : tokyohive.com