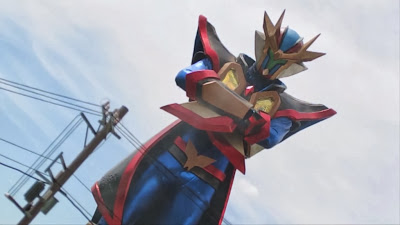 Trailer untuk film tokusatsu indie yang berjudul "Tatakae! Saberlcon 3" telah di-posting di YouTube. Trailer ini diproduksi oleh para mahasiswa dari Osaka University of Arts, Jepang, sebagai tugas untuk kelulusan mereka.
Terpilih sebagai salah satu dari dua karya kelulusan terbaik di universitas tersebut, trailer ini juga diputar di acara Kyoto Kaiju Film Festival Night 3 bersama dengan film-film kaiju klasik seperti The War of the Gargantuas (1966), The Return of Daimajin (1966), dan Gamera 2: Attack of Legion (1966) pada tanggal 28 Desember 2013.
Hingga kini, mereka tidak memiliki rencana untuk memproduksi keseluruhan filmnya saat ini dan tujuan dari trailer itu adalah hanya untuk menunjukkan keahlian mereka.
Source : orendsrange.com