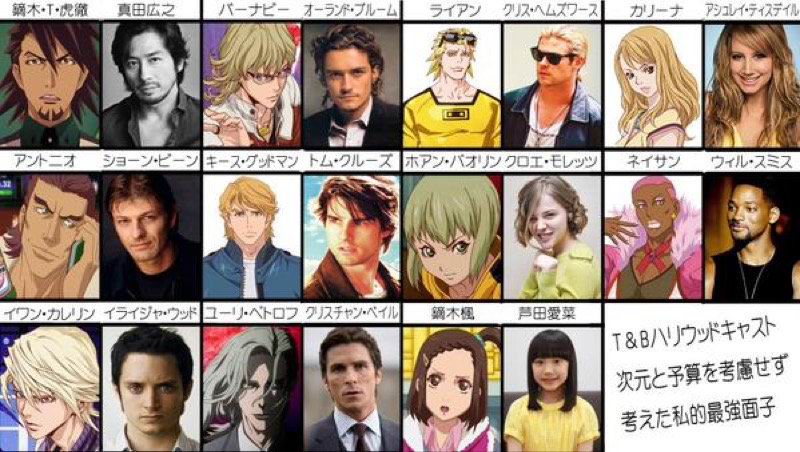 Para penggemar sepertinya gemar memberi saran tentang aktor yang cocok untuk suatu peran setiap kali suatu anime atau manga diadaptasi menjadi live-action oleh Hollywood. Begitu juga dengan film live-action Tiger and Bunny yang baru-baru ini diumumkan. Saran tentang aktor-aktor pemeran film ini telah diajukan oleh salah satu penggemarnya dan juga pengguna Twitter bernama worldescaper, yang di Jepang sendiri sarannya ini telah menjadi viral.
Seperti dilansir dari sgcafe.com, dalam sarannya itu karakter utama dari Tiger and Bunny yang bernama Kotetsu T. Kaburagi disarankan untuk diperankan oleh aktor Jepang seperti Hiroyuki Sanada, sedangkan karakter Barnaby Brooks diperankan oleh Orlando Bloom. Selain itu, beberapa penggemar lainnya juga telah membuat penafsiran mereka sendiri tentang karakter dalam versi live-action tersebut, misalnya seperti karakter Keith Goodman, juga dikenal sebagai Sky High yang menurut mereka cocok diperankan oleh aktor Tom Cruise. Sementara itu karakter Fire Emblem menurut mereka cocok diperankan oleh Will Smith.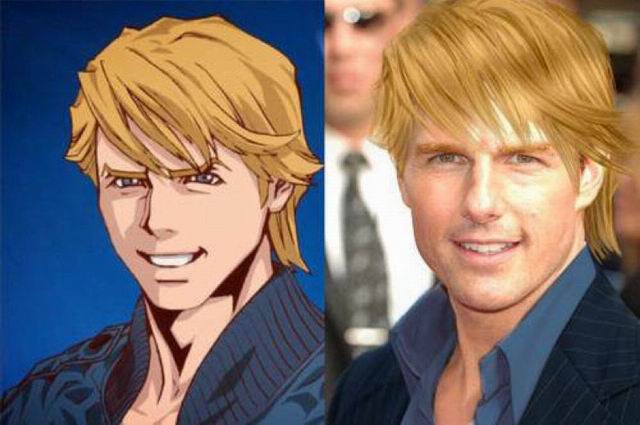 Bagaimana menurut kalian? Lumayan cocok, kan? Kalau kalian sendiri menyarankan siapa nih?
Source : sgcafe.com