Berikut ini adalah banner terbaru dari film live-action LUPIN THE THIRD yang akan datang yang dibintangi oleh Shun Oguri, Tetsuji Tamayama, Gou Ayano, Meisa Kuroki dan Tadanobu Asano. Film ini dibuat berdasarkan seri manga "Lupin Sansei" karya Monkey Punch dan disutradarai oleh Ryuhei Kitamura ("Azumi"/"Versus").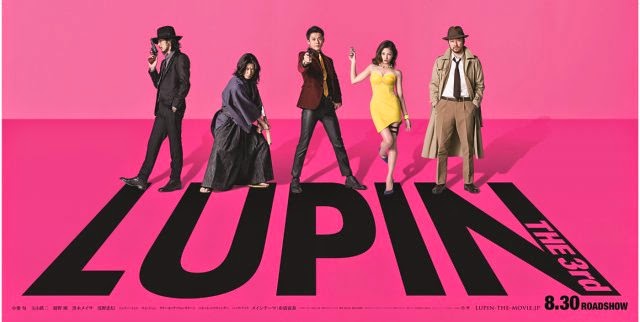 Cerita dari LUPIN THE THIRD bermula ketika Lupin III (Shun Oguri) dan timnya berangkat untuk mendapatkan "Crimson Heart of Cleopatra" yang memungkinkan pemiliknya untuk mengendalikan dunia. Lokasi syuting untuk film ini mengambil tempat di Jepang, Thailand, Hong Kong, Singapura dan Filipina.
LUPIN THE THIRD akan dirilis pada tanggal 30 Agustus mendatang di Jepang.