Petualangan cosplay terbaru Hello Kitty adalah Rurouni Kenshin– yaitu, karakter utama Kenshin Himura dan lawannya Makoto Shishio.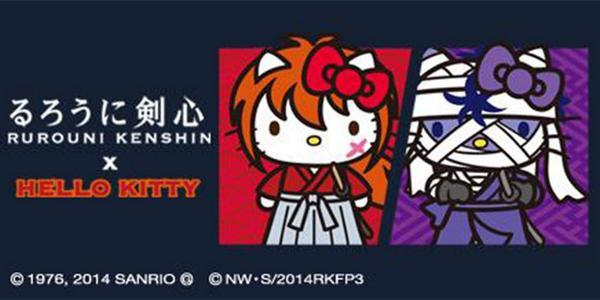 Produk terkait ini muncul menyusul dengan perilisan film Rurouni Kenshin: The Legend Ends (Rurouni Kenshin: Densetsu no Saigo-hen), yang diputar di seluruh Jepang pada tanggal 13 September. Berbagai barang khusus yang menampilkan crossover ini akan tersedia untuk pembelian di berbagai bioskop yang memutar film tersebut.
The Legend Ends adalah film ketiga dari seri film live-action Rurouni Kenshin. Film keduanya, Rurouni Kenshin: Kyoto Inferno (Rurouni Kenshin: Kyoto Taika-hen), adalah film live-action berpendapatan tertinggi di Jepang pada tahun 2014 sejauh ini.