Para Gubernur dari Dewan Academy of Motion Picture Arts and Sciences telah memilih pada hari Selasa untuk memberikan penghargaan sutradara dan pendiri Studio Ghibli, Hayao Miyazaki, dengan sebuah Honorary Award (Penghargaan Kehormatan) pada 6th Annual Governors Awards dari Academy tersebut pada tanggal 8 November mendatang.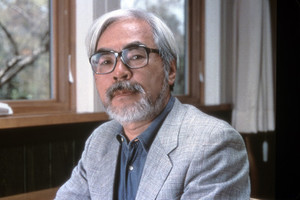 Governors Awards merayakan prestasi seumur hidup dari para anggota dari industri film. Patung Oscar dari Honorary Award diberikan untuk "menghormati perbedaan luar biasa dalam prestasi seumur hidup, kontribusi luar biasa untuk dunia seni dan pengetahuan film, atau untuk layanan luar biasa terhadap Academy tersebut."
Academy tersebut sebelumnya menghormati Miyazaki atas karyanya pada Spirited Away dengan sebuah Oscar untuk kategori Best Animated Film pada tahun 2003. Academy tersebut juga mengundang Miyazaki untuk bergabung dalam jajarannya pada bulan Juni. Miyazaki menerima sedikitnya tiga undangan sebelumnya, namun dia menolak setiap undangan tersebut.
Miyazaki pensiun dari menyutradarai film layar lebar tahun lalu.
Penulis skenario Jean-Claude Carrière dan aktris Maureen O'Hara juga akan menerima Honorary Award pada upacara tersebut.