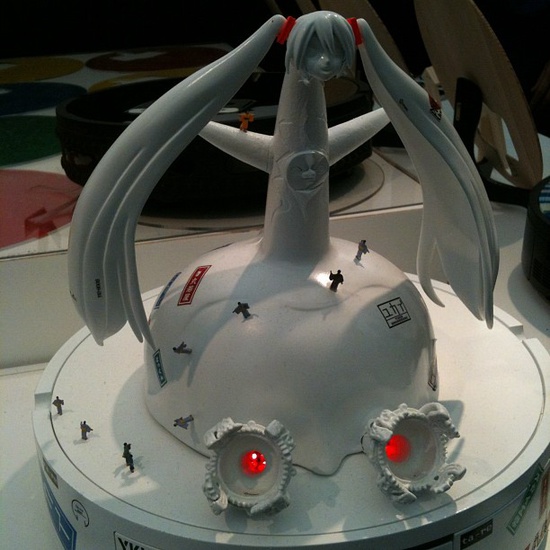 Perusahaan Yukai Engineering di Jepang menampilkan Roomba robot vacuum cleaner bertema Hatsune Miku di stan milik mereka selama acara TOKYO DESIGNERS WEEK 2012 yang baru saja berakhir Senin kemarin. Tim ta-re mendesain Roomba dengan inspirasi yang didapat dari perpaduan antara idol Vocaloid virtual itu dengan landmark Tower of the Sun dari World Fair Expo '70 di Osaka.
Dari mulai desain hingga pembuatan barangnya, Yukai Engineering menganut filosofi membuat "hidup lebih menyenangkan melalui robotika". Stan mereka menunjukkan bagaimana jadinya jika kita hidup berdampingan dengan robot, terutama robot vacuum cleaner dengan berbagai aksesorisnya.
TOKYO DESIGNERS WEEK 2012 berlangsung dari tanggal 30 Oktober hingga 5 November di depan galeri Gaien Kuil Meiji.
source : animenewsnetwork.com