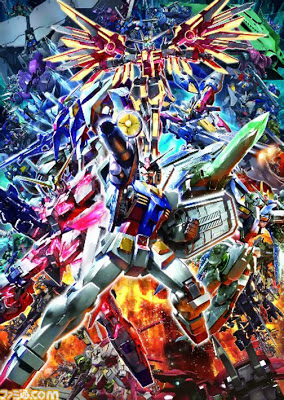 Namco Bandai Games telah mengumumkan bahwa mereka akan merilis Mobile Suit Gundam Extreme Vs. Full Boost, yang sebelumnya telah dirilis sebagai game arcade, untuk konsol PlayStation 3.
Versi ini akan menambahkan 20 mobile suit unit baru eksklusif untuk PS3, yang termasuk mobile suit baru dari serial manga New Mobile Report Gundam W dan Gundam EXA. Total, game ini memiliki 90 mobile suit yang dapat dimainkan! Game ini juga akan menyertakan 35 lagu, 5 diantaranya eksklusif untuk PS3.
Game ini menampilkan mobile suit unit dari seri pertama Gundam, Zeta Gundam, Gundam ZZ, V Gundam, Gundam Wing: Endless Waltz, Turn A Gundam, Gundam Seed Destiny, Gundam 00, Gundam 00 the Movie, Gundam YC, Gundam MS IGLOO: The Hidden One Year War, Gundam Seed Astray, dan banyak lagi.
Cek video berikut untuk melihat pratinjau game ini dalam versi arcade!
Source : jefusion.com