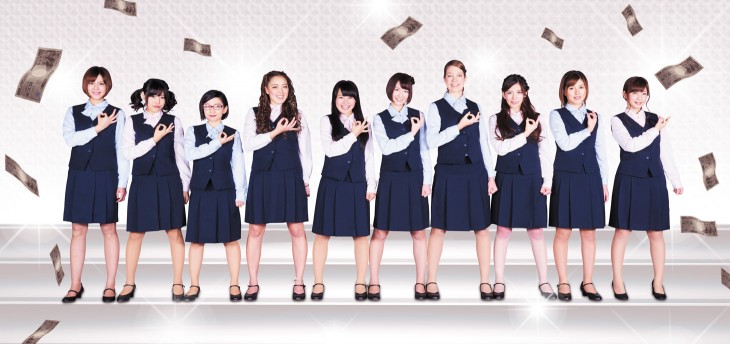 Hari ini, tanggal 15 April, single ke-2 dari grup idola The Margarines yang berjudul "Sakura wa Sakura/Go-en ga arimasu you ni!" telah dirilis. The Margarines adalah grup idola yang para anggotanya memiliki utang dan mereka melakukan berbagai kegiatan yang bertujuan untuk membayar utang tersebut.
Seperti dilansir dari natalie.mu, single ini merupakan kelanjutan dari single pertama mereka berjudul Gubbai Shakkin Tengoku (Goodbye Debt Heaven) yang telah dirilis pada bulan Desember 2014. Video musik untuk lagu Sakura wa Sakura dari single terbaru mereka telah diunggah ke Youtube.
The Margarines juga akan menggelar acara bertajuk "The margarines 2nd LIVE <Shakkin wa "LIVE" de Kaese>" di LIVE GATE TOKYO pada tanggal 26 April. Selain gadis-gadis dari The Margarines, acara ini juga akan dihadiri oleh komedian orakio (dangan Jackie) dan KONAN (ex. SDN48).
Source : natalie.mu