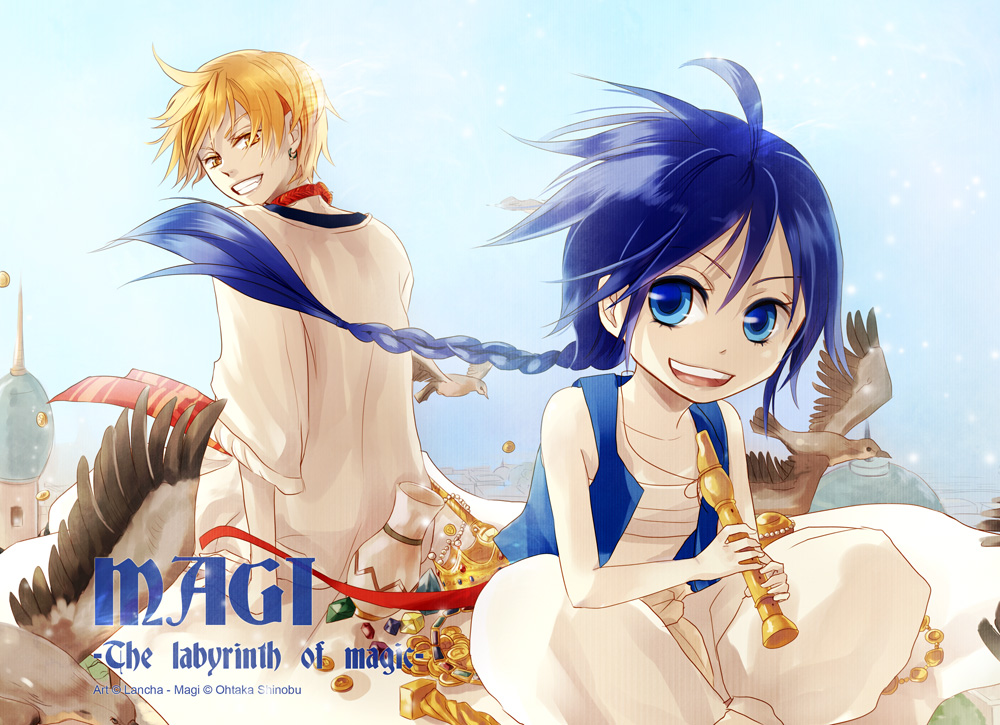 Terbitan ke-41 tahun ini dari majalah Weekly Shonen Sunday milik Shogakukan mengabarkan pada hari Rabu lalu bahwa Nogizaka46 yang merupakan pesaing resmi grup idol Jepang AKB48 akan membawakan ending theme song untuk anime Magi: The Labyrinth of Magic. Sebelumnya band visual kei SID telah menyumbangkan opening theme song berjudul V.I.P. untuk anime ini.
Produser AKB48 Yasushi Akimoto sendirilah yang membentuk Nogizaka46 bersama Sony Music Entertainment tahun lalu. Nama grup ini diambil dari gedung Nogizaka Building milik Sony yang dijadikan tempat audisi final grup tersebut. Angka 46 dalam grup tersebut melambangkan persaingannya dengan AKB48, dengan slogan "Bahkan dengan lebih sedikit anggota dibanding AKB48, kami tidak akan kalah".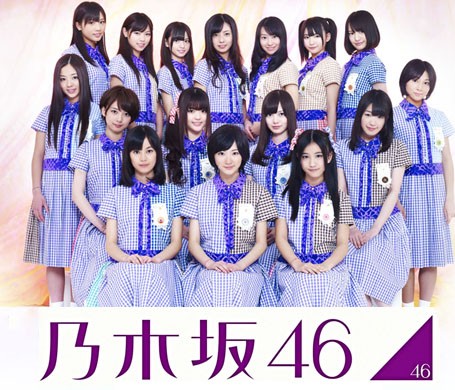 Majalah Weekly Shonen Sunday juga menyajikan potongan baru seni visual dari anime tersebut, selain juga sebuah teaser yang menyebutkan bahwa dalam terbitan minggu depan akan diumumkan sebuah adaptasi lain dari manga orisinil milik Shinobu Ohtaka. Terbitan baru itu juga akan menampilkan desain karakter dari para pemain utama dan pendukung dan juga komentar staf tentang masing-masing karakter.
Manga tersebut mengimajinasikan kembali kisah One Thousand and One Nights (juga dikenal sebagai Arabian Nights). Shinobu Ohtaka, pengarang Sumomomo Momomo, telah membuat serialisasi manga tersebut sejak tahun 2009, dan Shogakukan kini menerbitkan buku kompilasi manga Shinobu yang ke-14 bulan ini.
Sutradara Koji Masunari (Read or Die, Welcome to THE SPACE SHOW) menyutradarai proyek ini di A-1 Pictures. Toshifumi Akai (Kokoro Connect, Sound of the Sky) bertanggung jawab atas desain karakter, sementara Hiroyuki Yoshino (Accel World, Guilty Crown, My-HiME) menangani naskahnya. Shiro Sagisu (Evangelion, Bleach) mengerjakan soundtrack anime ini.
Proyek ulang tahun dari Shogakukan ini akan mulai ditayangkan pada tanggal 7 Oktober dan akan ditayangkan setiap hari Minggu pukul 5.00 sore hari di saluran MBS, TBS dan jaringan afiliasi mereka.
sumber : animenewsnetwork.com