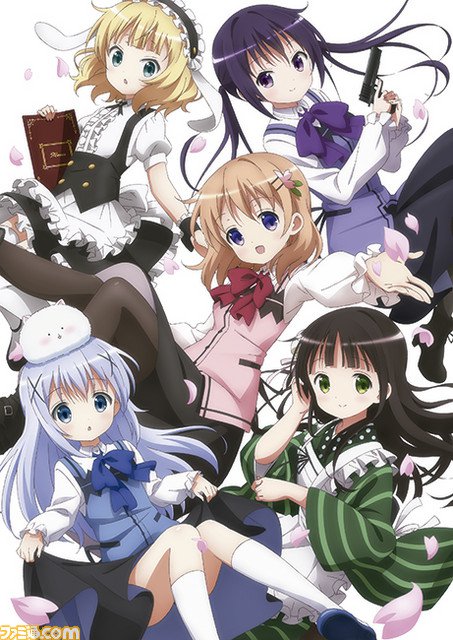 Get ready for a dose of moe~ Untuk kalian para penggemar Gochuumon wa Usagi Desu Ka (Is the Order a Rabbit?) yang kini tengah menayangkan season ke-2nya, anime tentang para gadis di kedai kopi ini akan dibuatkan game-nya yang akan dirilis untuk konsol PlayStation Vita pada 3 Maret 2016 mendatang.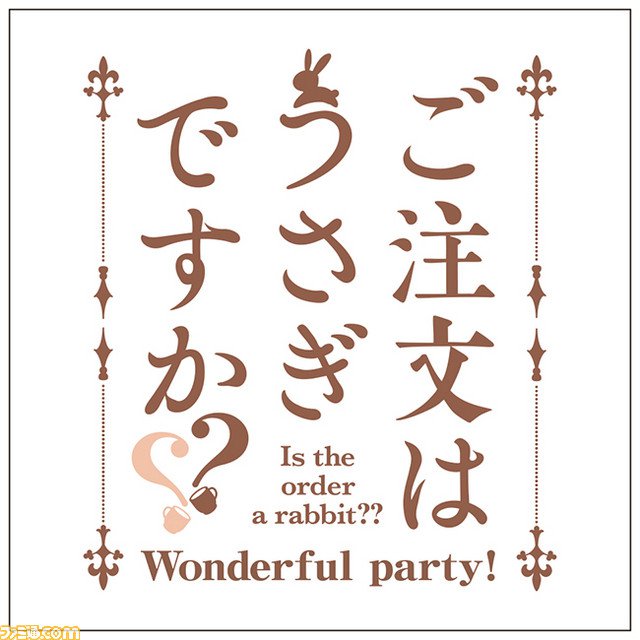 Diberi judul Gochuumon wa Usagi Desu Ka? Wonderful Party!, game ini masih akan berfokus pada Chino, Cocoa, Chiya, Rize, dan Sharo seiring keseharian yang mereka habiskan bersama-sama dan bekerja di kedai kopi dan kedai teh mereka. Game yang dikembangkan oleh 5pb. Games ini juga akan terbagi ke dalam dua bagian, di mana bagian pertamanya akan berfokus pada persiapan ulang tahun Chino, sementara bagian keduanya akan mengisahkan tentang persiapan menyambut pesta Natal.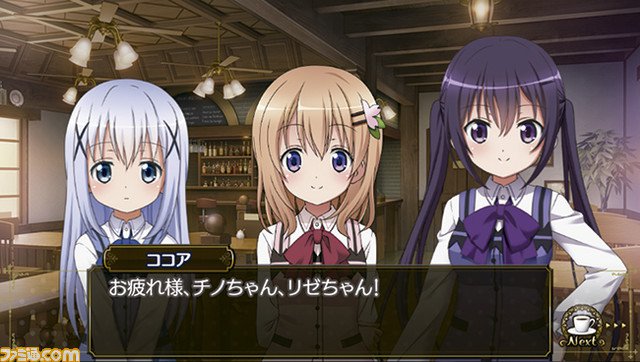 Bagi kalian yang ingin memainkannya, siap-siap menabung, ya. Pasalnya, pada saat perilisannya, Gochuumon wa Usagi Desu Ka? Wonderful Party! akan dibandrol harga ¥6800. Juga tersedia dalam edisi digital download seharga ¥6000, game ini tersedia pula dalam edisi terbatas yang dijual seharga ¥9800.
Source : sgcafe.com