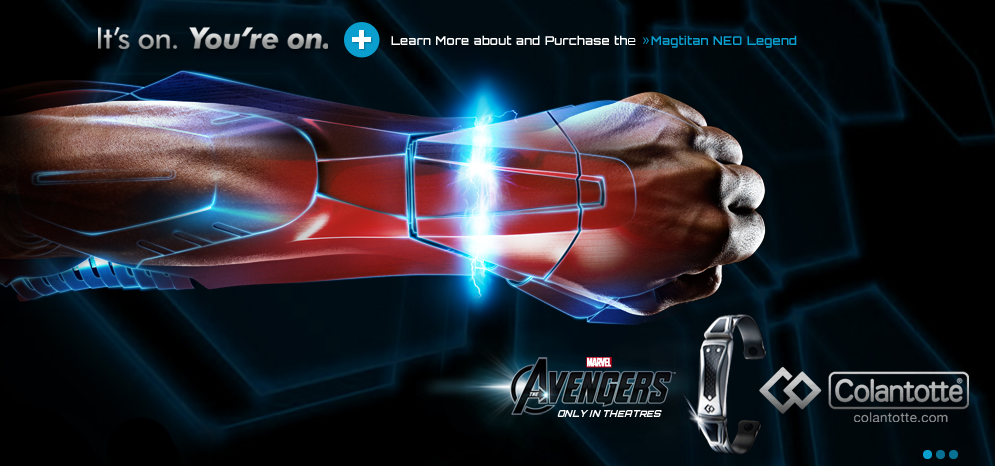 Jika ada dari Anda yang telah menonton film box-office The Avengers, Anda pasti ingat sebuah adegan di mana Tony Stark/Iron Man mengenakan gelang di kedua pergelangan tangannya? Jika Ada yang kesulitan mengingatnya, video si bawah ini dapat membantu Anda :
[youtube http://www.youtube.com/watch?v=d6ASh6vVj0k]
Kini Anda pun bisa mendapatkan gelang-gelang itu. Gelang yang dipakai dalam film tersebut bernama MAGTITAN NEO LEGEND buatan Colantotte, sebuah perusahaan Jepang yang memroduksi peralatan kesehatan magnetik untuk para atlit. Sangat membanggakan mengetahui bahwa produk Jepang dipakai untuk keperluan film sekelas The Avengers! Menurut situs resmi perusahaan pembuat gelang ini, "Colantotte menawarkan peralatan kesehatan magnetik yang menggunakan magnet dengan aransemen polaritas utara-selatan yang unik. Rasakanlah efek hebatnya. Produk-produk Colantotte memiliki sertifikasi sebagai peralatan medis di Jepang."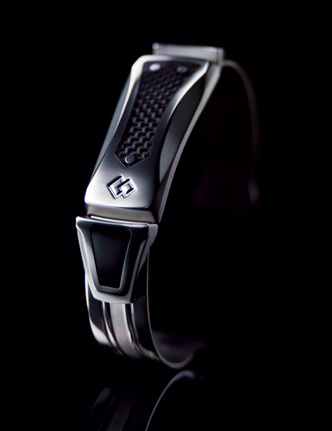 Walau peralatan-peralatan seperti itu sebenarnya jarang sekali yang benar-benar berfungsi seperti apa yang dijanjikan, namun karena gelang tersebut dikenakan oleh Tony Stark, gelang ini jadi terlihat keren.
sumber : kawaiikakkoiisugoi.com