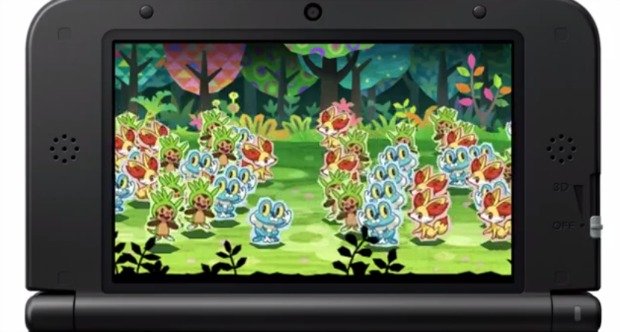 Pengenalan Nintendo dari empat game StreetPass baru sangat berhasil, bahkan tanpa mengandalkan waralaba yang terkenal dari perusahaan tersebut. Game StreetPass mereka berikutnya, sejauh ini hanya ditetapkan untuk di Jepang, dapat menghasilkan jumlah yang sama dengan bersandar pada salah satu seri mereka yang paling populer: Pokemon.
The Thieves and the 1,000 Pokemon adalah game eShop yang mengkombinasikan mengumpulkan para pocket monster dengan mengumpulkan StreetPasses. Menurut pengumuman (via Joystiq), para pemain akan mencari dan mengumpulkan berbagai stiker dari Pokemon dengan melakukan streetpass dengan para pemain lain, dan kemudian menggunakan Pokemon tersebut untuk mengalahkan para pencuri yang mencuri harta mereka.
Game ini berkaitan dengan film yang akan datang, Pokemon the Movie: Diancie and the Cocoon of Destruction. Game ini akan diluncurkan di Jepang pada tanggal 5 dan 30 September untuk berkaitan dengan perilisan filmnya, namun tanggal perilisan di luar Jepang belum diumumkan.
Source : shacknews.com