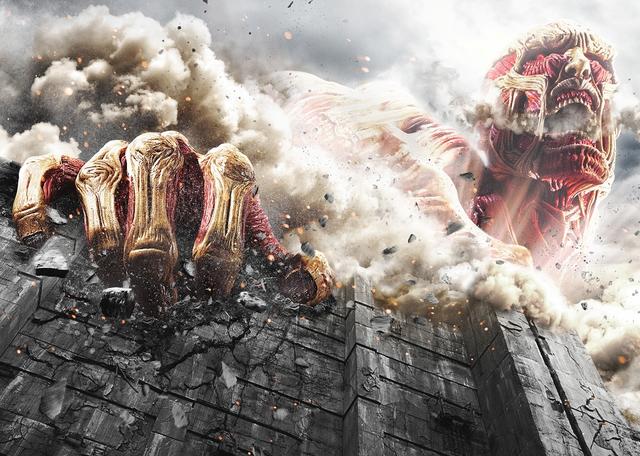 Foto-foto adegan terbaru dari film live-action Attack on Titan yang diadaptasi dari manga karya Hajime Isayama telah diluncurkan di edisi Juli dari Bessatsu Shonen Magazine terbitan Kodansha pada hari Selasa. Foto-foto ini menampilkan Eren sedang melakukan pose menghormat yang menjadi ciri khas dalam ceritanya, Sasha yang sedang menembakkan anak panah, dan karakter yang unik untuk film live-action ini yaitu Shikishima, sebagai "pria terkuat dari umat manusia."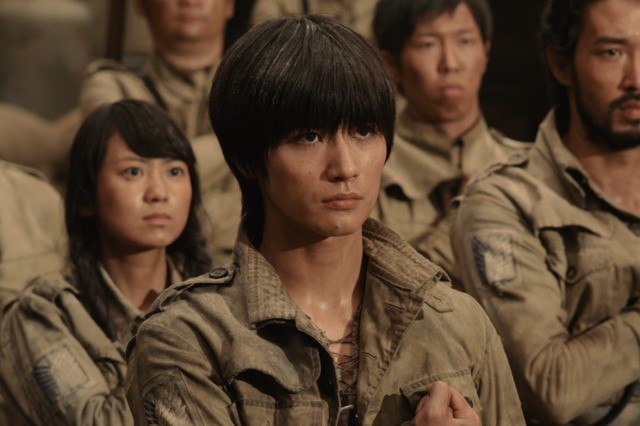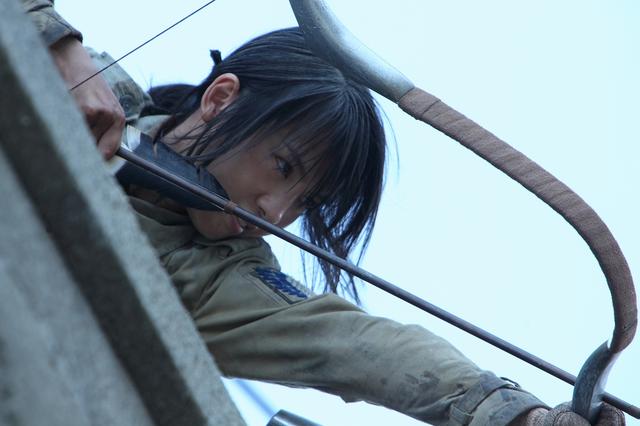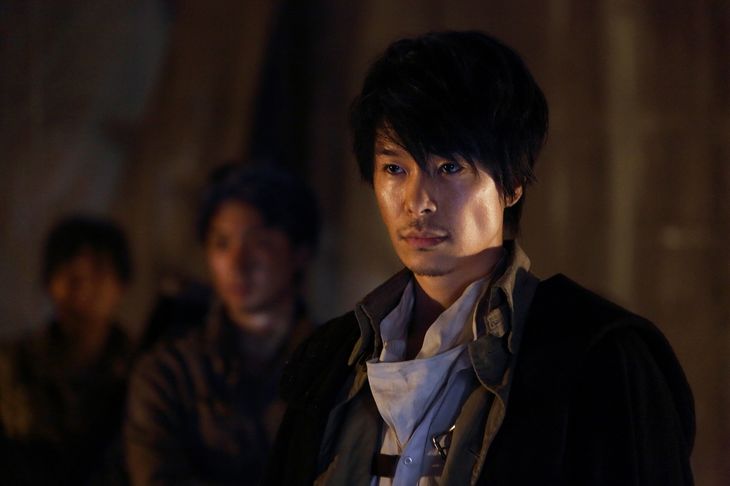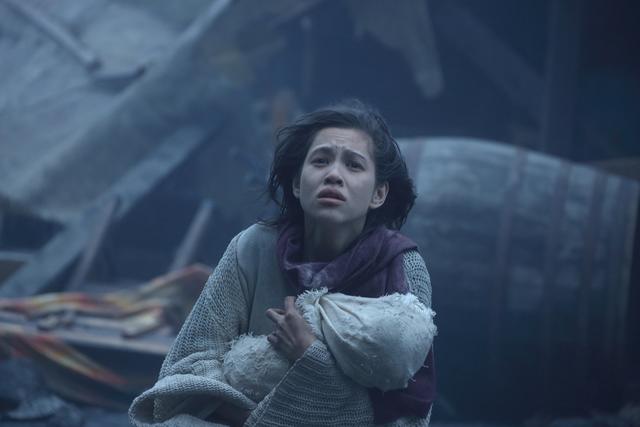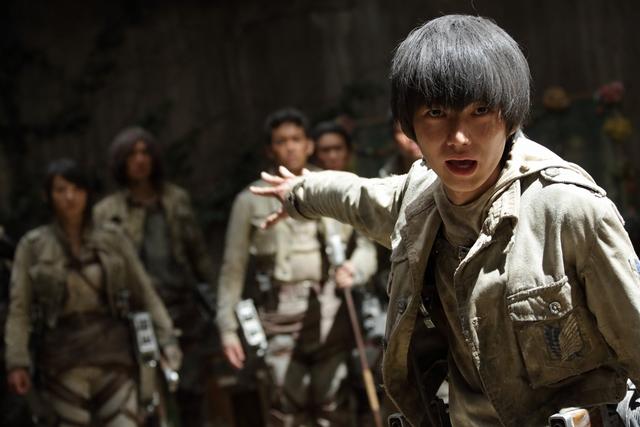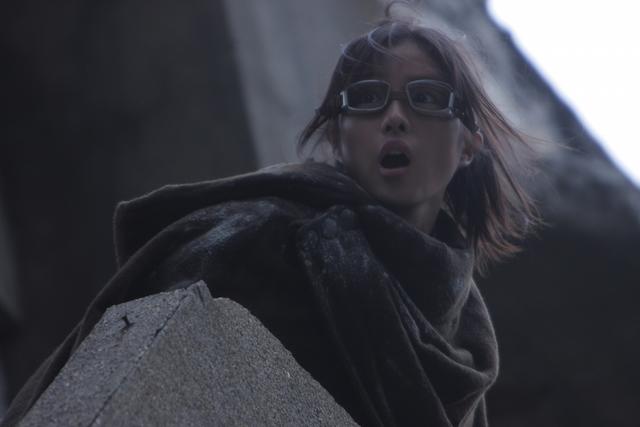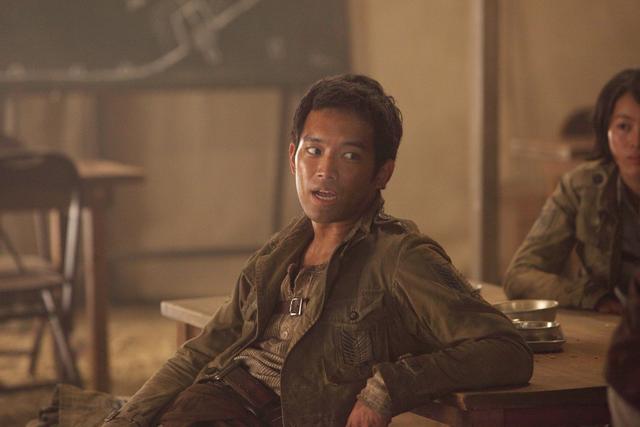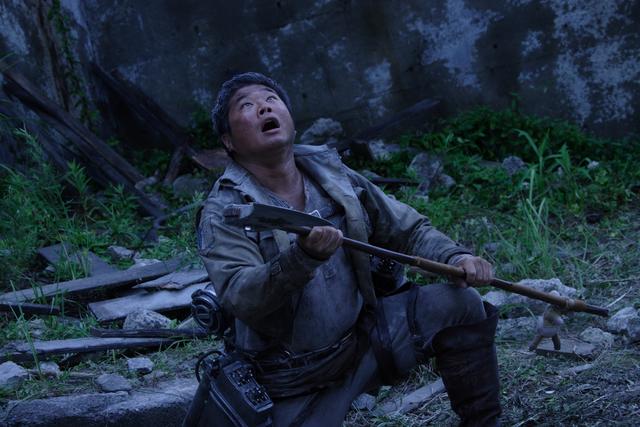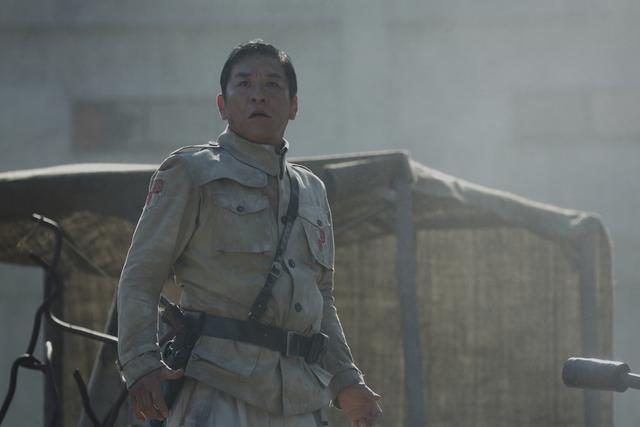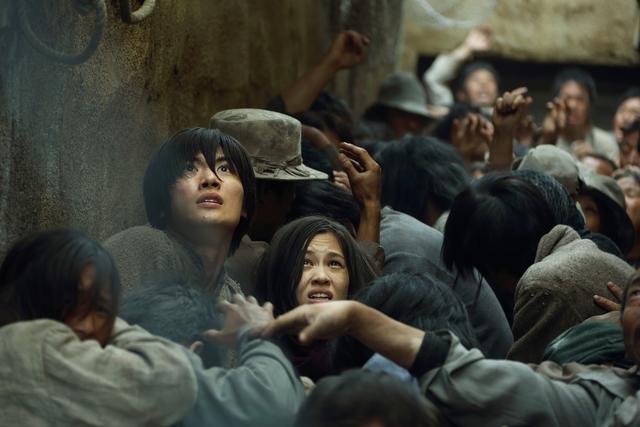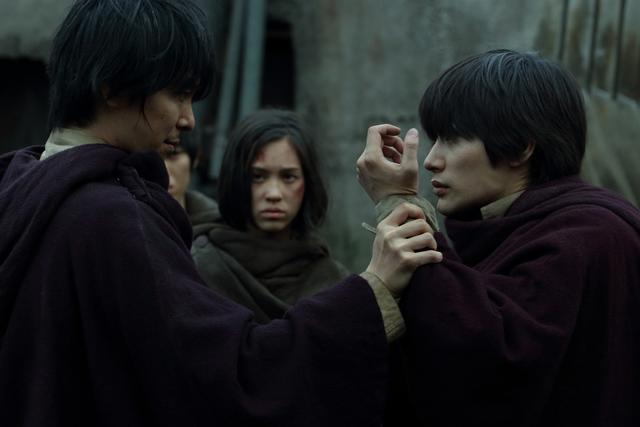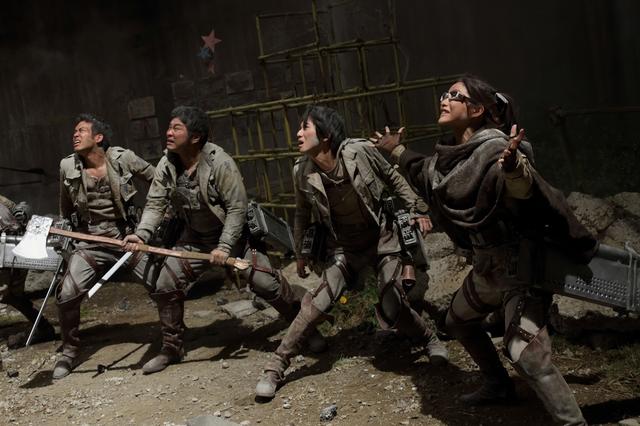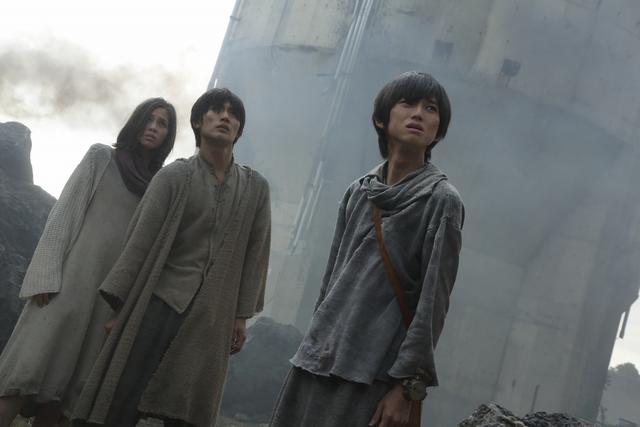 Seperti dilansir dari animenewsnetwork.com, pertempuran antara umat manusia dan para raksasa yang menguasai dunia luar dari daerah berdinding yang mengurung manusia digambarkan dalam cerita dari manga karya Isayama dan film ini. Pada tanggal 1 Agustus, film live-action pertamanya akan diputar di Jepang, sedangkan film keduanya yang berjudul Attack on Titan: End of the World, akan dirilis tanggal 19 September nanti.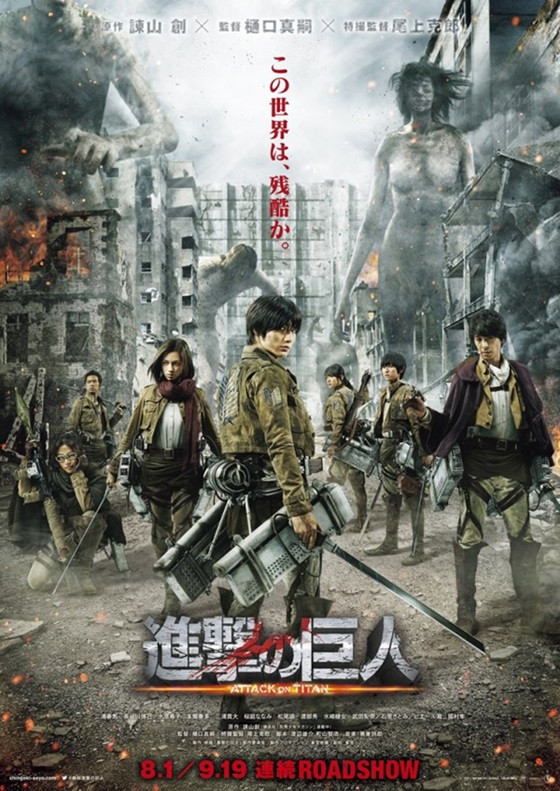 Cerita pada versi film ini menampilkan tujuh karakter yang baru, dan karakter Shikishima yang diperankan Hiroki Hasegawa memegang kunci untuk cerita film ini. Sutradara Shinji Higuchi menyatakan bahwa cerita film ini didasarkan pada dunia dan karakter dari manga-nya, sambil menggabungkan karakter baru dan musuh tangguh yang baru dengan pengawasan dari pencipta manga-nya.
Film ini dibintangi oleh:
Haruma Miura sebagai Eren
Kiko Mizuhara sebagai Mikasa
Kanata Hongo sebagai Armin
Satomi Ishihara sebagai Hans/Hanji
Nanami Sakuraba sebagai Sasha
Takahiro Miura sebagai Jean
Hiroki Hasegawa sebagai Shikishima
Ayame Misaki sebagai Hiana
Pierre Taki sebagai Souda
Jun Kunimura sebagai Kubal
Shu Watanabe sebagai Fukushi
Satoru Matsuo sebagai Sannagi
Rina Takeda sebagai Lil
Source : animenewsnetwork.com