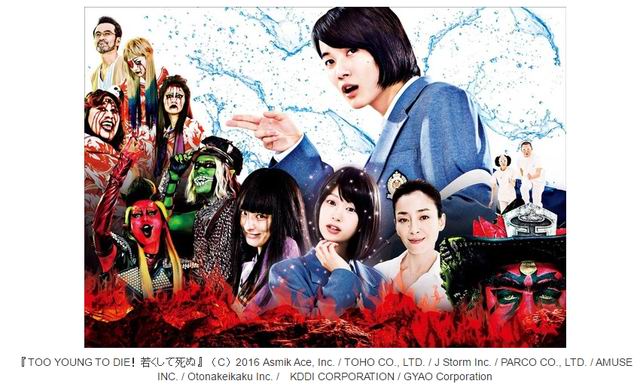 Film Too Young To Die! sebelumnya sempat ditunda perilisannya karena kecelakaan bus yang terjadi di Jepang yang kejadiannya mirip dengan adegan dalam film tersebut. Tanggal rilis film yang dibintangi Ryunosuke Kamiki dan Tomoya Nagase ini semula adalah 6 Februari 2016, namun kini ditetapkan menjadi tanggal 25 Juni 2016. Film Too Young To Die! sendiri pada awal tahun ini telah diputar di ajang 2016 International Film Festival Rotterdam dan 40th Hong Kong International Film Festival.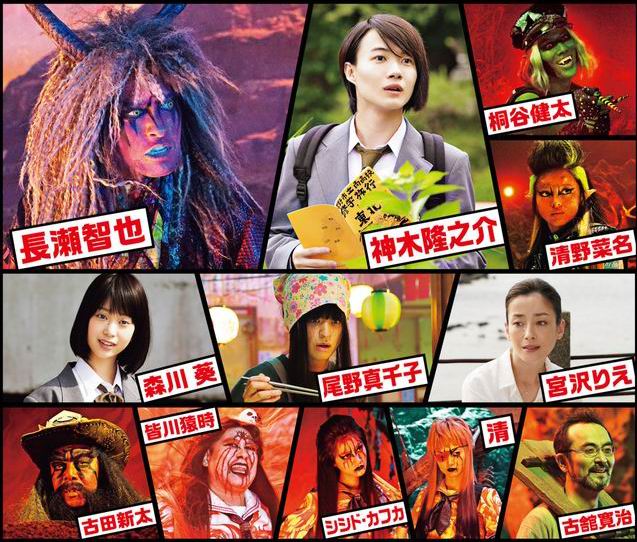 Seperti dikutip dari crunchyroll.com, dalam film Too Young To Die! ini Ryunosuke Kamiki berperan sebagai Daisuke, seorang pemuda yang tewas dalam suatu kecelakaan bus sebelum mendapat kesempatan untuk mencium gadis yang disukainya yang bernama Hiromi. Daisuke lalu bertemu iblis bernama Demon K (Tomoya Nagase) di neraka, yang menginginkan Daisuke bergabung dalam bandnya. Untuk bisa kembali ke kehidupan dan menungkapkan perasaannya pada Hitomi, Daisuke pun turut serta dalam tur band neraka tersebut.
Setelah sempat tertunda, akhirnya film ini akan dirilis!
Source : crunchyroll.com