Film live-action Blade of the Immortal yang diadaptasi dari manga berjudul sama karya Hiroaki Samura, kembali merilis foto potongan adegan salah satu karakter di dalamnya. Foto yang kali ini dirilis memperlihatkan karakter Rin Asano yang diperankan oleh Hana Sugisaki.
Rin adalah putri tunggal seorang pemilik dojo, yang kedua orangtuanya dibunuh oleh Kagehisa Anotsu dari kelompok Ittoryu. Untuk melindungi diri dan membalaskan dendam kedua orangtuanya, Rin meminta pertolongan kepada Manji, seorang pria yang tidak bisa mati, untuk menjadi bodyguard-nya.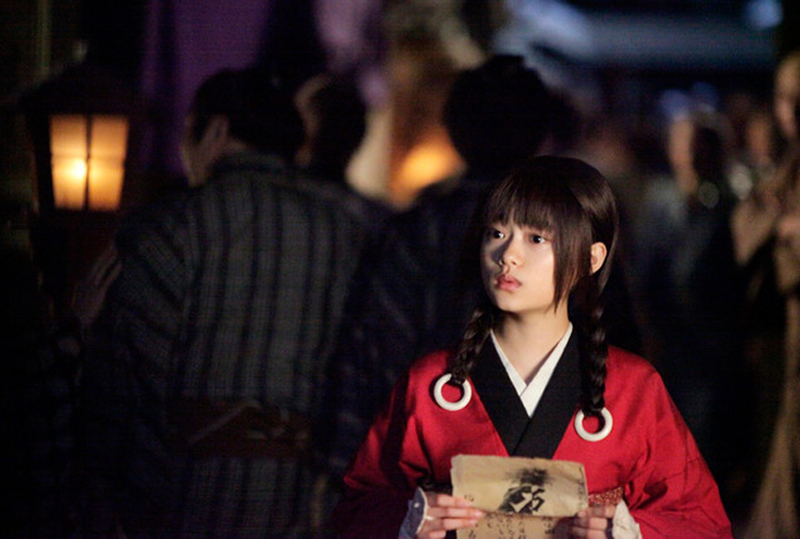 "Saya merasakan Rin yang diperankan oleh Hana Sugisaki-chan, dan mengubahnya menjadi ekspresi saya sendiri. Semakin Rin menderita, maka Manji akan semakin terbakar. Keberadaan Hana Sugisaki-chan dalam diri saya, adalah sebuah keberadaan yang amat besar," ungkap pemeran Manji, Takuya Kimura mengenai Hana Sugisaki yang memerankan Rin.
Film Blade of the Immortal akan diputar di bioskop seluruh Jepang mulai tanggal 29 April 2017.
(All images: Natalie)
Source : natalie.mu