Setelah membintangi film "Maestro!" pada tahun 2015 yang lalu, miwa kini akan kembali menampilkan bakat aktingnya dalam film baru berjudul "Kimi to 100-kai Me no Koi." Dalam film baru miwa ini ia akan beradu akting dengan aktor Kentaro Sakaguchi. Film yang dalam bahasa Inggris berjudul "The 100th Love with You" ini disutradarai oleh Sho Tsukikawa yang sebelumnya pernah mengarahkan film "Kurosaki-kun no Iinari ni Nante Naranai." Film baru miwa ini akan dirilis di Jepang pada bulan Februari 2017 dan syutingnya baru akan dimulai pada bulan Mei nanti.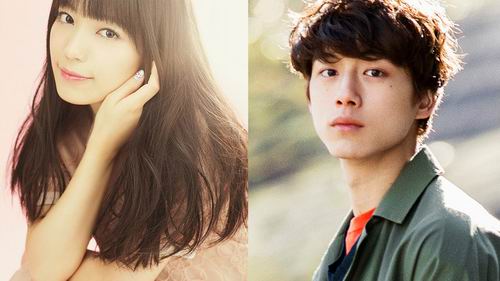 Seperti dikutip dari alwaysjapan.livejournal.com, dalam film "Kimi to 100-kai Me no Koi" miwa akan berperan sebagai Aoi Hinata, seorang mahasiswi yang mengalami kecelakaan dan tiba-tiba terbangun di ruangan kelas seminggu sebelum kecelakaan itu terjadi. Sedangkan Kentaro Sakaguchi berperan sebagai Riku Hasegawa, teman masa kecil Aoi yang dapat memutarbalikkan waktu.
"Kimi to 100-kai Me no Koi" sendiri merupakan salah satu dari "(Kimi 100) Project" dan selain film layar lebar juga akan diadaptasi dalam bentuk manga berjudul sama yang akan terbit di Weekly Young Jump tanggal 28 April mendatang. Selain berperan di dalamnya, miwa juga menciptakan lagu cinta untuk film ini.
Wah, miwa main film lagi! Ada yang sudah menonton film yang miwa bintangi sebelumnya?
Source : alwaysjapan.livejournal.com