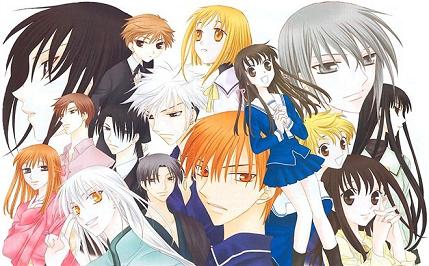 Anime di Jepang saat ini nampaknya dipenuhi oleh adaptasi dari shoujo manga (manga untuk pembaca wanita). Karena itu, BIGLOBE Anime Ranking memandang perlu untuk membuat polling yang ditujukan untuk para penonton anime wanita, untuk menyebutkan shoujo anime (anime yang ditujukan untuk penonton wanita) apa yang cocok juga ditonton oleh para pria.
1. Fruits Basket
2. Chihayafuru
3. Nodame Cantabile
4. My Little Monster
5. Uta no Prince-sama
6. Kamisama Kiss
7. Kimi ni Todoke – From Me To You
8. Say I Love You
9. Card Captor Sakura
10. Shugo Chara
11. Hakuouki series
12. Saiyuki series
13. Magic Knigh Rayearth
14. Boys Over Flowers
15. Pretty Cure series
16. Honey and Clover
17. Sailor Moon series
18. Mikan Enikki (an early 90's cat series)
19. Twinkle Jewelpet
20. (seri) Akazukin Chacha
20. (seri) Nana
22. Hime-chan's Ribbon
23. (seri) Onegai My Melody
23. (seri) Aikatsu!
23. (seri) Jewelpet KiraDeco—!
23. (seri) Pretty Rhythm Aurora Dream
27. Daa! Daa! Daa!
28. (seri) Skip Beat!
28. (seri) Baby and Me
30. Magical Doremi series
31. Here is Greenwood
32. Anyamaru Tantei Kiruminzuu
Jadi, shoujo anime apa yang Anda rekomendasikan untuk ditonton juga oleh para pria?
source : crunchyroll.com
pic : animegalleries.net