Ada beberapa anime yang ingin kita tonton bersama keluarga atau teman-teman yang bukan merupakan kalangan penggemar anime. Namun sebaliknya, ada pula beberapa judul yang kita tidak ingin orang lain tahu bahwa kita menontonnya. Dalam sebuah polling baru yang diadakan oleh BIGLOBE, sebanyak 2500 fans anime di Jepang menyebutkan judul anime apa saja yang membuat mereka malu jika mereka ketahuan menonton anime-anime tersebut oleh non-otaku.
1. So, I Can't Play H?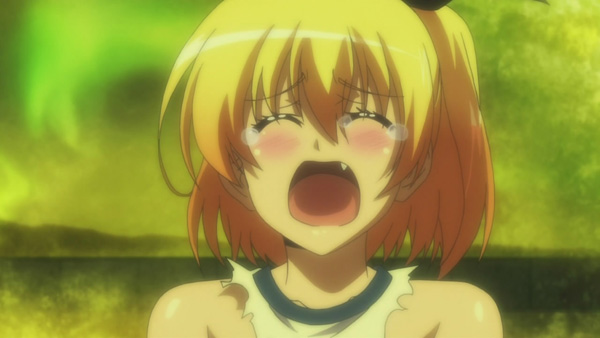 2. High School D × D
3. Oreimo
4. Kiss x Sis
5. Oniichan no Koto Nanka Zenzen Suki Janain Dakara ne!! (I Don't Like You At All, Big Brother!!)
6. Ro-Kyu-Bu!
7. Kono Naka ni Hitori, Imōto ga Iru! (My Little Sister is among them!)
8. Yosuga no Sora
9. Magical Girl Lyrical Nanoha
10. Health and Physical Education for 30-Year-Olds
11. The Qwaser of Stigmata
12. Mysterious Girlfriend X
13. B Gata H Kei Yamada's First Time
14. Boku wa Tomodachi ga Sukunai/Haganai
15. Queen's Blade
16. The Melancholy of Haruhi Suzumiya
17. Hen Semi
18.  Nyarko-san: Another Crawling Chaos
19. Uta no Prince-sama
20. K-on!
21. (seri) Cream Lemon (anime loli orisinil dari tahun '80-an)
21. (seri) YuruYuri
23. Horizon in the Middle of Nowhere
24. Moetan
25. (seri) Jinzo Konchu Kabuto Borg VxV
25. (seri) The Ambition of Nobuna Oda
27. (anime humor kotor mengenai keluarga klasik) Sazae-san
28. Mitsudomoe
sumber : crunchyroll.com