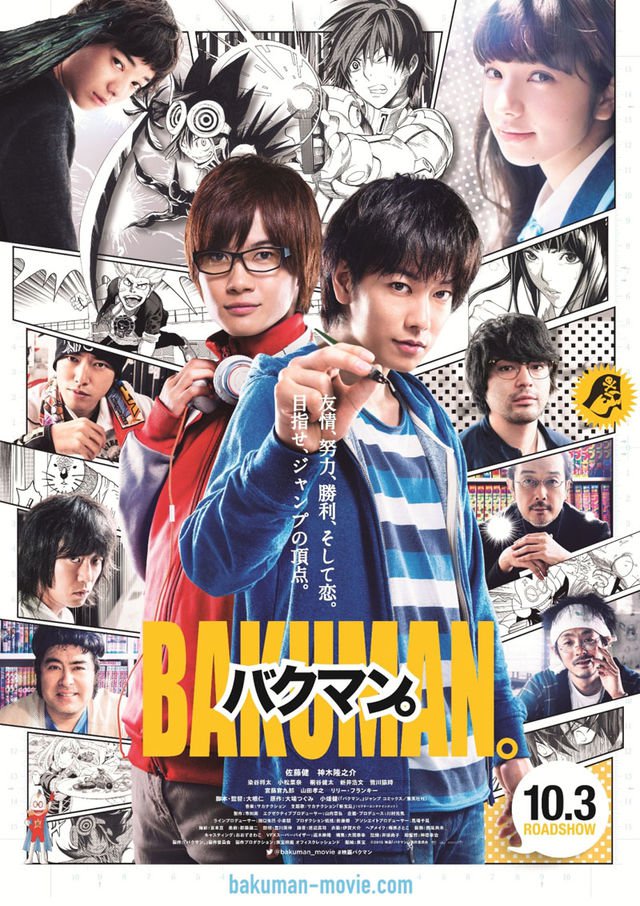 Siapa yang sudah tak sabar menyaksikan performa Takeru Satoh dan Ryunosuke Kamiki dalam live-action Bakuman? (Mimin ngacung) Sementara tanggal perilisannya di Jepang pada 3 Oktober mendatang semakin dekat, TOHO Cinemas telah menyiarkan empat iklan televisi terbaru dari adaptasi manga best-seller Tsugumi Ohba dan Takeshi Obata ini, yang tak tanggung-tanggung, meminjam suara empat seiyuu legendaris sebagai masing-masing naratornya.
Apakah suara di video bertajuk Friendship ini mengingatkan kalian pada karakter bajak laut tertentu? Ya, video ini dinarasikan oleh Mayumi Tanaka, seiyuu Monkey D. Luffy dari One Piece.
Video kedua yang berjudul Effort ini mendaulat Akira Kamiya, alias seiyuu Kenshiro dari Hokuto no Ken (Fist of the North Star) sebagai naratornya.
Siapa yang tak kenal Masako Nozawa yang legendaris? Ya, video ketiga berjudul Victory ini dinarasikan oleh seiyuu Goku dari Dragon Ball tersebut.
Masih dari Dragon Ball, giliran seiyuu Bulma, Hiromi Tsuru yang menjadi narator video keempat berjudul Love.
Source : sgcafe.com