Para staf dari serial anime adaptasi dari serial light novel karya Kota Nozomi, Inou Battle Within Everyday Life (Inou-Battle wa Nichijou-kei no Naka de/INOU-Battle in the Usually Daze.) telah mengumumkan pada hari Sabtu kemarin bahwa Kaori Fukuhara (Tsukasa dari Lucky Star) dan Emiri Katou (Kagami dari Lucky Star) akan membawakan lagu tema penutup untuk anime tersebut dengan judul "You Gotta Love Me!" sebagai unit musikal mereka, Kato*Fuku.
Sebagai tambahan, para staf tersebut juga mengumumkan bahwa para anggota pemerannya seperti Haruka Yamazaki, Saori Hayami, Risa Taneda, dan Nanami Yamashita akan membawakan lagu tema pembuka dari anime tersebut yang berjudul "OVERLAPPERS" sebagai unit Qverktett. nama Qverktett dari unit tersebut aslinya berasal dari kata "verklart" yang berarti suci dan bercahaya, dan kuartet.
Junpei Fujita dari Elements Garden menyusun dan mengaransemen kedua lagu tersebut, sedangkan Aki Hata dan RUCCA akan menyediakan lirik untuk masing-masing lagu pembuka dan penutup tersebut.
Para pemerannya dibintangi oleh:
Nobuhiko Okamoto (Blue Exorcist) sebagai July Andou. Dia punya kekuatan "dark and dark" yang membuatnya bisa menciptakan api hitam menggunakan panas dari sebuah botol air panas biasa.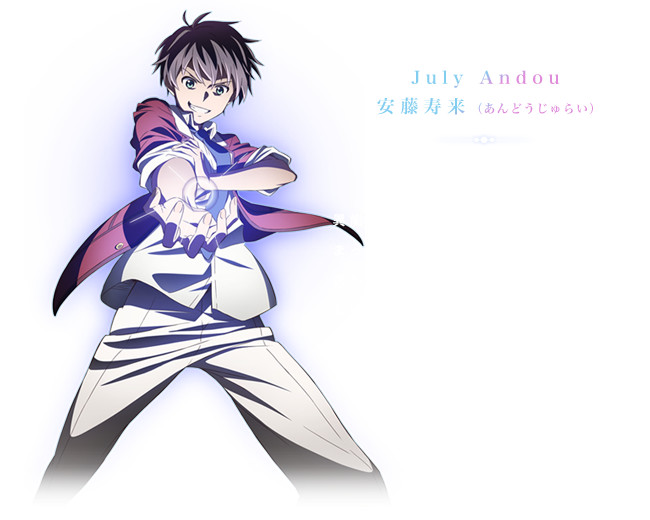 Haruka Yamazaki (High School DxD New, Hayate the Combat Butler! Cuties) sebagai Tomoyo Kanzaki. kekuatannya adalah "closed clock" yang mana membuatnya bisa memerintah waktu.
Saori Hayami (The irregular at magic high school, Oreimo) sebagai Hatoko Kushikawa. kekuatannya adalah "over element" yang membuatnya bisa mengatur semua aspek dari dunia alami.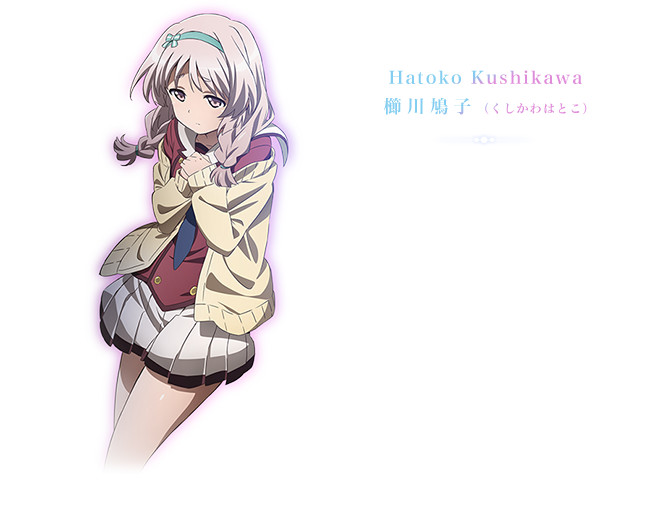 Risa Taneda (Beyond the Boundary) sebagai Sayumi Takanashi. Kekuatannya adalah "root of origin" yang mengembalikan semua hal ke wujudnya semula.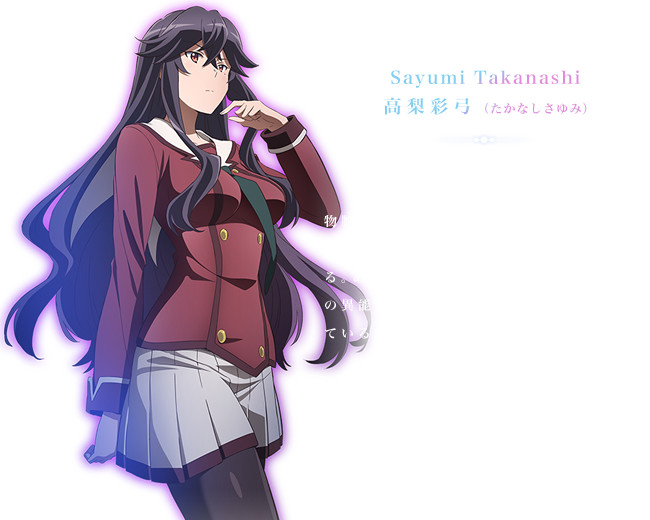 Nanami Yamashita (Wake Up, Girls!) sebagai Chifuyu Himeki. Kekuatannya adalah "world create", yang membuatnya bisa menciptakan benda dan ruangan sesuai keinginannya.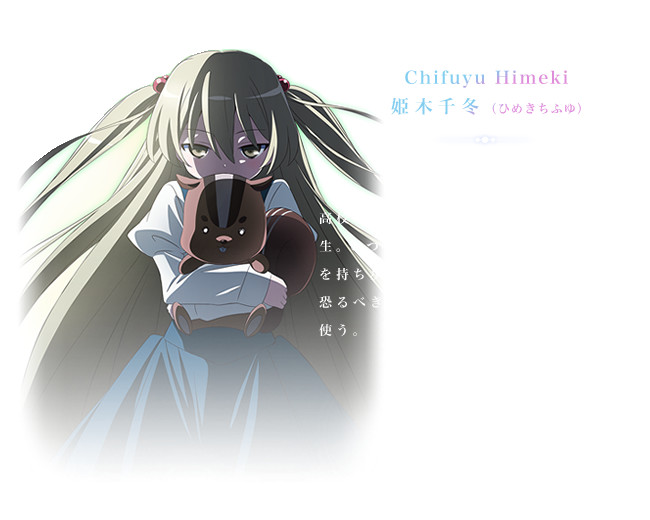 Para pemeran lainnya juga akan dibintangi oleh:
Emiri Katou (Kagami dari Lucky Star) sebagai Madoka Kuki
Kaori Fukuhara (Tsukasa dari Lucky Star) sebagai Mirei Kudou
Takuma Terashima (Touma dari The [email protected]) sebagai Hajime Kiryuu
Yoshimasa Hosoya sebagai Shizumu Sagami (X-eins dari Valvrave the Liberator)
Kaori Nazuka (Shino dari .hack//Roots) sebagai Shiharu Satomi
Masanori Takahashi akan menyutradarai serial ini di Studio Trigger dengan series composition-nya ditangani oleh Masahiko Otsuka. Satoshi Yamaguchi akan mendesain para karakten untuk anime, dan Elements Garden akan menyediakan musiknya. Anime ini akan tayang perdana di Jepang pada bulan Oktober.
Dalam cerita serial novel aslinya, lima anggota dari klub sastra terbangun dengan kekuatan yang luar biasa setengah tahun yang lalu. Meskipun para anggotanya berharap terlempar ke dalam dunia pertarungan kekuatan super (inou-battle) di sekolah mereka, kehidupan sehari-hari mereka tetap berlanjut. Tidak ada organisasi rahasia yang menginginkan kehancuran dunia, tidak ada perang berkekuatan super, tidak ada para pemberani, atau raja-raja iblis.
Meski demikian, para anggotanya masih berharap kemungkinan adanya petualangan, dan mereka tetap percaya bahwa setiap hari, mereka makin dekat dengan hari-hari khayalan tersebut. Hari-hari mereka akan komedi romantis dan pertarungan dengan kekuatan luar biasa dimulai!
Nozomi memulai serial light novel tersebut dengan berbagai ilustrasi karya seniman pembuat The Devil is a Part-Timer! Oniku (029) pada tahun 2012. Dia memulai debutnya lebih awal dengan menjadi finalis Happy Death Day dari 3rd GA Bunko Prize. Kousuke Kurose meluncurkan sebuah manga adaptasinya di majalah Monthly Comp Ace terbitan Kadokawa September lalu, dan Kadokawa mempublikasikan jilid kompilasi pertamanya pada bulan Maret.