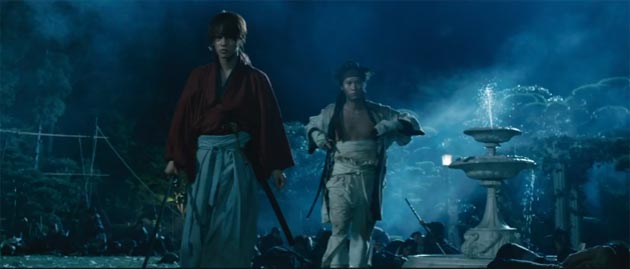 Film layar lebar live action Rurouni Kenshin berhasil memperoleh kesuksesan baik secara kritikal juga komersial, dengan meraup tidak kurang dari 36,7 juta dolar di Jepang dan 25 juta dolar di luar Jepang. Maka tidak terlalu mengherankan jika sebuah sekuel dari film ini akan diproduksi. Sebuah kabar semi-resmi bahwa sebuah sekuel memang tengah dipersiapkan datang dari satu distributor di Spanyol bernama Mediatres Studio yang mengatakan pada pengunjung di XVIII Salón del Manga de Barcelona bahwa sebuah sekuel film Rurouni Kenshin yang tetap mengacu pada manganya tengah direncanakan.
Film yang di Spanyol diberi judul The Samurai Warrior, akan diputar di bioskop-bioskop Spanyol pada bulan Januari dan Februari 2013, mendahului perilisan DVD dan Blu-ray-nya di bulan April mendatang.
Sementara itu, LA EigaFest akan menghadirkan premier live action Rurouni Kenshin sebagai bagian dari serangkaian film yang digelar bersamaan dengan American Cinematheque di Egyptian Theatre di Hollywood dari tanggal 14 hingga 16 Desember. The Floating Castle, Thermae Romae, Helter Skelter, Kirishima Thing, Rakugo Eiga dan Wolf Children juga akan diputar di sana.
source : deculture.es via crunchyroll.com