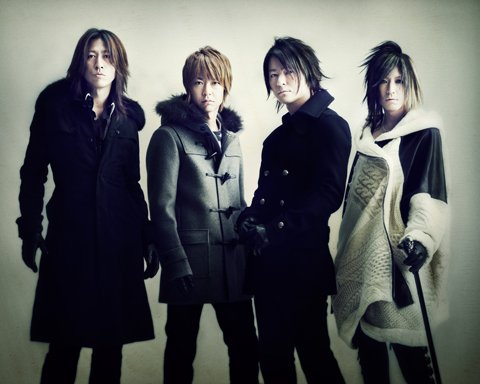 Masih ingat GLAY? Salah satu veteran band hard rock Jepang ini kini merilis dua single terbaru mereka, JUSTICE [from] GUILTY dan Unmeiron, dan mereka telah mengumumkan detil dari kedua single tersebut.
JUSTICE [from] GUILTY digambarkan sebagai sebuah lagu rock solid yang diciptakan oleh HISASHI. Untuk coupling-nya, single tersebut akan menyertakan juga sebuah lagu yang menyegarkan mengenai hari-hari penuh kenangan berjudul MILESTONE ~Mune Ippai no Yuutsu~, dan sebuah remix dari lagu Time for Christmas, yang juga disertakan dalam mini-album Natal GLAY, Hope and The Silver Sunrise. Single ini juga memuat preview lagu-lagu yang akan ada dalam dua album terbaru mereka, JUSTICE dan GUILTY yang keduanya akan dirilis awal tahun depan. Selain itu, DVD bonusnya akan menyertakan PV dan making-of dari lagu JUSTICE [from] GUILTY dan juga cuplikan dari konser mereka SOUL LOVE pada bulan Juli lalu di Nagai Stadium.
Sementara itu, Unmeiron diciptakan oleh JIRO, sebuah lagu ballad dengan tema "ikatan dengan orang-orang". Coupling-nya adalah sebuah track rock berjudul 4 ROSES dan sebuah lagu baru berjudul Route5 Bayshore Line, yang pernah dibawakan di konser Nagai Stadium bulan Juli. Di DVD-nya, kita akan mendapatkan PV dari Unmeiron serta sebuah live performance dari lagu Ikiteku Tsuyosa.
JUSTICE [from] GUILTY dan Unmeiron akan sama-sama dirilis pada tanggal 5 Desember. Di bawah ini adalah tracklist dari kedua single tersebut.
JUSTICE [from] GUILTY
CD:
01. JUSTICE [from] GUILTY
02. Milestone ~Mune Ippai no Yuutsu~
03. Time for Christmas (Club mix)
04. 11th&12th Album – Album Flash
DVD:
01. "JUSTICE [from] GUILTY" video clip
02. "JUSTICE [from] GUILTY" jacket shoot
03. "JUSTICE [from] GUILTY" making video
04. "SOUL LOVE" from Nagai Stadium
05. Nagai Stadium Digest
–
Unmeiron
CD:
01. Unmeiron
02. 4 ROSES
03. Route5 Bayshore Line
04. 11th& 12thAlbum – Album Flash
DVD:
01. "Unmeiron" video clip
02. "Unemiron" jacket shoot
03. "Unmeiron" making video
04. "Ikiteku Tsuyosa" from Nagai Stadium
05. Nagai Stadium Digest
sumber : tokyohive.com