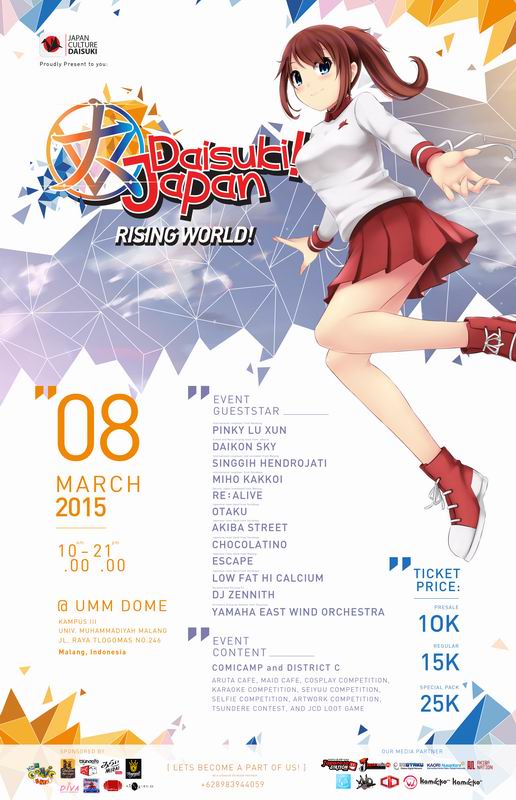 Japan Culture Daisuki, present:
Daisuki Japan V: Rising World!
08 March 2015
10.00 – 21.00 WIB
At UMM Dome, Kampus III Univ. Muhammadiyah Malang
Jl. Raya Tlogomas No. 246
Event Guest Star:
-Pinky Lu Xun
-Daikon Sky
-Singgih Hendrojati
-Miho Kakkoi
-Re:Alive
-Otaku
-Akiba Street
-Chocolatino
-Escape
-Low Fat Hi Calcium
-DJ Zennith
-Yamaha East Wind Orchestra
Event Content:
-COMICAMP and Distric C
-Aruta Cafe, Maid Cafe, Cosplay Competition, Karaoke Competition, Seiyuu Competition, Selfie Competition, Artwork Competition, Tsundere Contest, and JCO Loot Game.
Ticket Price:
-Presale – 10K
-Regular – 15K
-Special Price – 25K
Lets Become A Part Of Us!
Contact:
+628983944059
More Info:
Follow @Culture_Daisuki