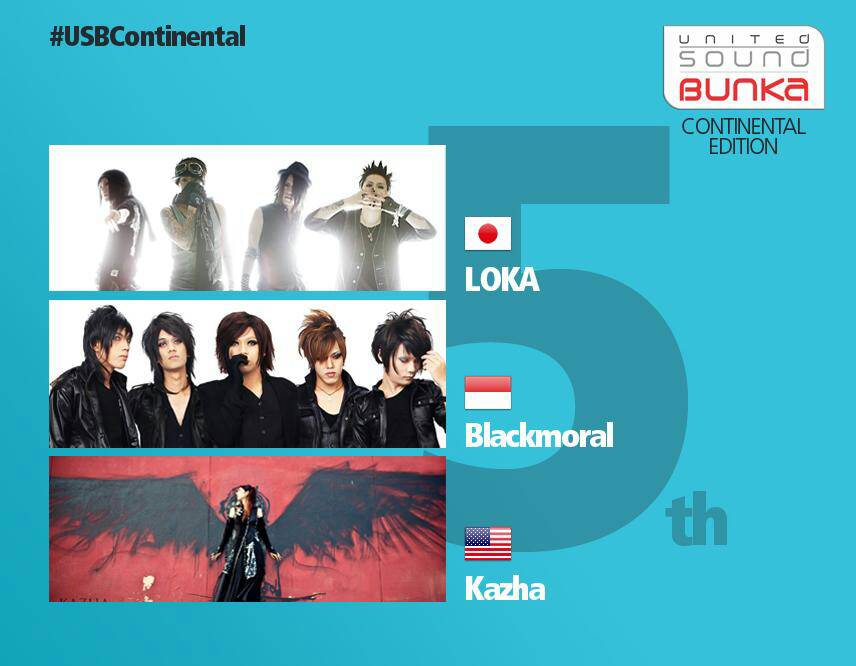 Blackmoral, salah satu band visual kei di Indonesia, akan melakukan promosi di daerah Colombia, Amerika Selatan dengan bekerja sama dengan Colectivo Bunka Radio dalam United Sound Bunka 5th Continental Edition. Dalam United Sound Bunka, Blackmoral akan mempromosikan lagu berbahasa Indonesia dengan mengkontribusikan lagu "Bom Waktu" 
Dalam United Sound Bunka yang kelima ini meliputi 21 band dari seluruh dunia, Blackmoral bersama dengan Loka, Saga, Kazha, Allumina Bearbabes, Mobs of Head, Gas, Dead Buttons, Silhouette from the skylit, White Noise, Invander Must Die, Haien Qiu, Akinee, Second Hand Roses, Love X Stereo, Mothercoat, I am David Sparkle, dan band-band lainnya, melalui Colectivo Bunka akan merilis kompilasi ini pada 9 Februari 2015.
Untuk kalian yang ingin mengetahui info terbaru mengenai Colectivo Bunka, dapat membuka link di bawah ini.
https://twitter.com/colectivobunka
https://www.facebook.com/colectivobunka?ref=ts&fref=ts
http://colectivobunka.net/united-sound-bunka/