Idol group yang belakangan ini sedang naik daun, BiSH akan merilis major single ke-3nya bersama Avex Trax yang berjudul PAiNT it BLACK.  Single ini dijadwalkan akan dirilis pada tanggal 28 Maret 2018 yang akan berisikan 2 buah lagu. Selain dirilis dalam versi CD, terdapat juga versi CD+DVD atau Blu-ray yang berisikan cuplikan konser mereka di Roppongi Hills pada tanggal 29 November 2017 lalu. berikut adalah tracklistnya: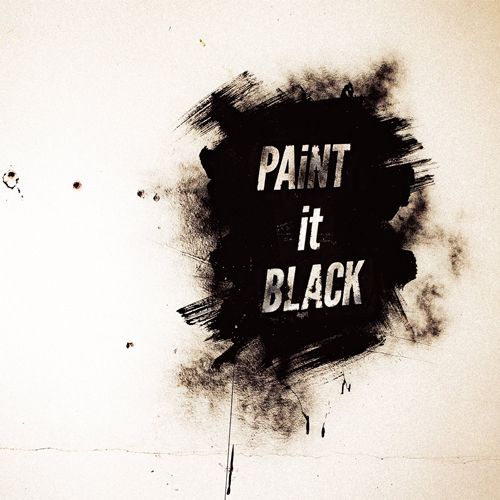 CD
PAiNT it BLACK
(Judul lagu akan ditentukan kemudian)
DVD/Blu-ray
My landscape
SMACK baby SMACK
Promise The Star
FOR HIM
GiANT KiLLERS
BiSH – Hoshi Ga Matataku Yoru ni-
Single ini juga bisa didapatkan melalui iTunes Store yang rencananya akan dirilis lebih awal pada tanggal 19 Januari 2018 dan penggunanya akan dapat langsung mendengarkan 1 buah lagu sejak tanggal tersebut.

PAiNT it BLACK juga merupakan opening soundtrack untuk masa penayangan kedua serial anime populer, Black Clover. Serial yang diadaptasi dari manga karya  Yuuki Tabata ini sudah tayang sejak 3 Oktober 2017 lalu dan dijadwalkan akan tayang sebanyak 51 episode.
BiSH merupakan idol group yang dibentuk pada tahun 2015 oleh Junnosuke Watanabe yang awalnya dibentuk sebagai suksesor dari sister groupnya yaitu BiS. Saat ini, BiSH beranggotakan enam orang yaitu Aina The End, Cent Chihiro Chittiii, Momoko Gumi Company, Lingling, Hashiyasume Atsuko, dan Ayuni D. Sampai saat ini BiSH telah merilis 1 indie single, 2 major single, 1 mini album, dan 4 studio album. Sebelumnya, lagu Promise The Star dan My landscape berhasil menempati urutan pertama dan kelima pada Idol Music Awards tahun 2017.
featured images: bish.tokyo, funanimation.com, tokyogirlsupdate.com
Sources :