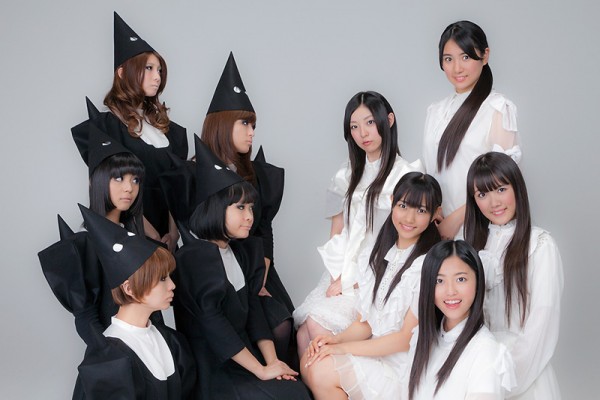 Dua kubu idol yang berseberangan dalam dunia idol di Jepang kini mencoba untuk berkolaborasi. BiS (Brand-new idol Society) yang merupakan sebuah grup idol "pemberontak" yang beranggotakan lima orang wanita, berkolaborasi dengan Dorothy Little Happy, sebuah grup idol tradisional yang berasal dari Sendai, dan bertekad untuk membuat sebuah unit yang kuat.
Unit baru yang bernama BiS to Dorothy Little Happy itu akan mengeluarkan sebuah single berjudul GET YOU yang akan dirilis pada tanggal 9 Januari 2013 mendatang.
Lagu tersebut digubah oleh Kenta Matsukuma, sound producer dari BiS and Shoko Nakagawa, sementara liriknya ditulis oleh para anggota dari kedua grup tersebut.
Single ini akan dirilis dalam 2 versi berbeda, yaitu GET YOU BiS Ban (BiS Version) dan GET YOU Dorothy Little Happy Ban (Dorothy Little Happy Version). Dalam BiS Version, kita akan mendapatkan coupling sebuah lagu berjudul demo sayonara milik Dorothy Little Happy yang diaransemen ulang dan dinyanyikan oleh BiS. Sementara dalam Dorothy Little Happy Version, coupling di dalamnya adalah sebuah lagu milik BiS berjudul nerve yang diaransemen ulang dan dibawakan oleh Dorothy Little Version.
Live performance berjudul "GET YOU" of BiS and Dorothy Little Happy dijadwalkan untuk digelar di LIQUIDROOM pada tanggal 14 Januari 2013.
Di bawah ini adalah PV lengkap (special edit) dari lagu GET YOU milik BiS to Dorothy Little Happy.
[youtube http://www.youtube.com/watch?v=7zqc0pKsVQ8]
source : tokyogirlsupdate.com, BiS Avex