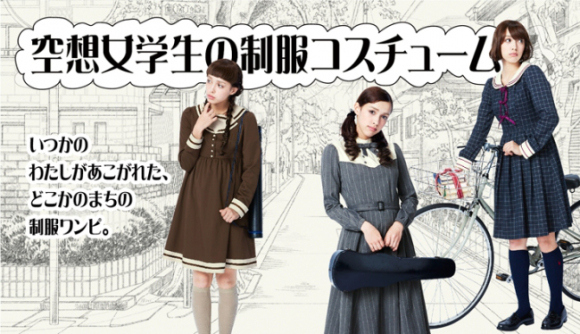 ---
---
Ingin memakai seragam sekolah seperti di manga-manga lawas untuk aktivitas sehari-hari? Kalau begitu serangkaian casual dress rancangan Sukiyaki ini cocok untuk kalian!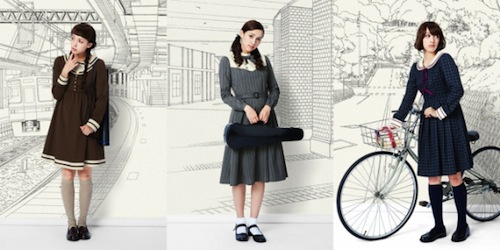 Sukiyaki sendiri adalah cabang dari perusahaan fashion Felissimo yang bertujuan untuk menumbuhkan rasa 'suki!' (suka!) pada pelanggan mereka lewat berbagai desain kreatif yang diinspirasi dari manga, anime, dan gaya idol. Tiga model seragam sekolah ini diproduksi untuk memenuhi impian para wanita yang ingin tampil kawaii dan cantik dengan seragam sekolah dalam keseharian mereka.
The Ladylike Girls' College Uniform (¥12.204)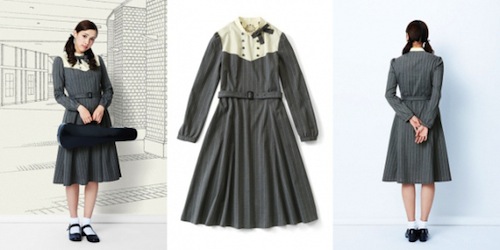 Dress ini akan membuat kalian tampil anggun seperti seorang lady, dengan desain yang tampak menggabungkan gaya Anne of Green Gables dan Sophie Hatter dari Howl's Moving Castle.
The Public High School at the Top of the Hill Uniform (¥11.664)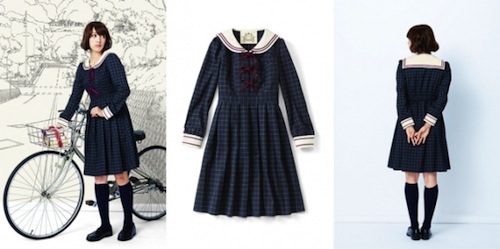 Diinspirasi dari serafuku (seragam sailor) putih biru yang dikenakan ribuan siswi yang bersekolah di sekolah negeri di seantero Jepang, dress ini mengambil imej gadis yang harus bersepeda mendaki bukit untuk mencapai sekolahnya.
The Quirky Art School Uniform (¥11.124)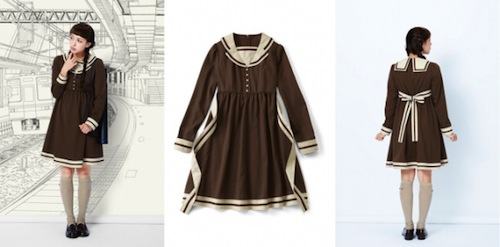 Ingin sentuhan model seragam yang sedikit unik? Maka, seragam sekolah seni berkerah model sailor ini bisa menjadi pilihan kalian. Sabuk pitanya juga bisa dilepaskan jika kalian ingin tampilan yang lebih sederhana.
Source : en.rocketnews24.com