Suka bermain permainan kartu Yu-Gi-Oh! dan masih memainkannya sampai sekarang? Tentu paham bila deck milik  protagonis Yugi Muto adalah deck legendaris dengan kombinasi kartunya yang dapat mengalahkan segala lawannya baik dalam manga maupun anime. Kepopuleran franchise ini telah membuat Yu-Gi-Oh! berkembang di Jepang hingga berlanjut ke sekuel-sekuelnya. Namun tetap saja, deck ini selalu membekas di ingatan para penggemar.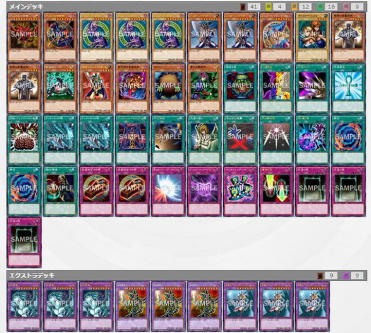 Situs Jepang AnimeAnime telah membuat sebuah kegiatan menarik dengan mencoba mengoleksi deck Yugi sesuai dengan aslinya. Sejatinya ada deck yang sudah jadi dan dijual online namun mereka mencoba untuk menempuh jalan darat dengan menyelinap ke Ikebukuro di Tokyo. Menyusuri toko-toko yang menjual kartu bekas dan mengumpulkan semua satu demi satu. Alhasil setelah 3 jam berjuang, mereka dapat mengumpulkan semuanya dengan total biaya mencapai 24.000 yen!
Dana tersebut memang terlihat besar namun sejatinya cukup terjangkau bila dipecah dari kartu ke kartu. Dari 49 kartu (50 dalam deck asli dengan Graceful Charity masuk sebagai pengecualian), satu kartu hanya kira-kira berharga 500 yen. Berikut adalah kartu-kartu yang dapat diperoleh: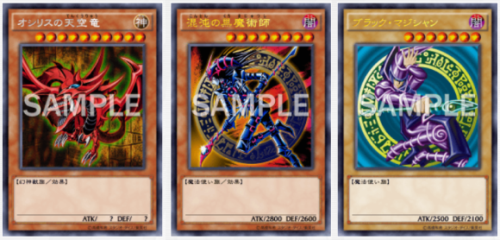 Slifer the Sky Dragon
Dark Magician of Chaos
Dark Magician (3)
Buster Blader (2)
Dark Magician Girl
Gemini Elf
Skilled Dark Magician (2)
Electromagnetic Turtle
Obnoxious Celtic Guard
Old Vindictive Magician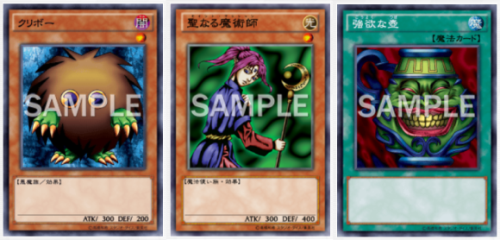 Kuriboh
Magician of Faith
Pot of Greed
 Change of Heart
Thousand Knives
Monster Reborn
Brain Control
The Eye of Timaeus (2)
Magical Dimension
Card Destruction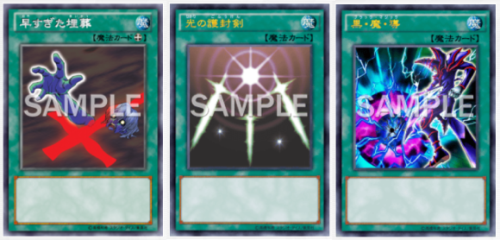 Premature Burial
Swords of Revealing Light
Dark Magic Attack
Polymerization (2)
Fusion Sage
Dark Renewal (2)
Mirror Force
Black Illusion
Magical Hats
Magic Cylinder
Eternal Soul (3)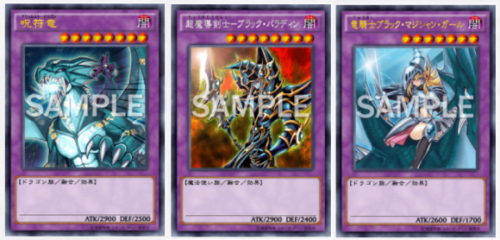 Amulet Dragon (3)
Dark Paladin (3)
Dark Magician Girl the Dragon Knight (3)
Mengingat beberapa kartu sudah tidak diproduksi lagi, nama-nama seperti Kuriboh, Gemini Elf, dan Obnoxious Celtic Guard sangat sulit untuk dilacak. Bahkan kartu yang baru dapat membuat efek besar bila memiliki banyak kopian seperti The Eye of Timaeus atau Eternal Soul dibandrol cukup tinggi, dengan harga 1.800 sampai 2.200 yen untuk setiap kartu. Jelas uang bukan masalah untuk para penghobi namun kesulitan mengumpulkan deck Yugi jadi tantangan tersendiri.
Mampukah kalian mengumpulkan dengan cara yang sama? Atau memiliki deck favorit andalan sendiri?
Source : rocketnews24.com