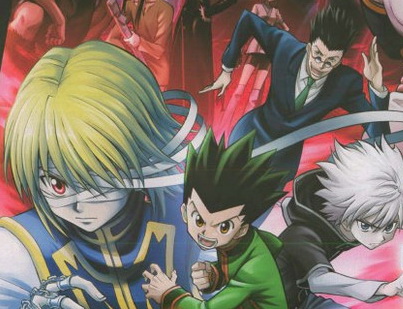 Telah terungkap bahwa penyanyi/seiyuu Jepang Aya Hirano (Haruhi Suzumiya) akan bergabung dengan para pemain untuk film Hunter × Hunter the Movie: Phantom Rogue yang akan datang, sebagai salah satu karakter orisinil bernama Retsu.
Selain itu, salah satu anggota grup idol 9nine Umika Kawashima (Star Driver, Kaibutsu-kun) akan mengisi suara Pyro, salah seorang teman kecil Kurapika. Ini menandai kali pertama Umika mengisi suara untuk karakter pria.
[youtube http://www.youtube.com/watch?v=SG_A9bjnDcY]
Yang juga telah dikonfirmasi adalah theme song film ini yang berjudul Reason, dinyanyikan oleh grup duo YUZU, dengan bantuan Hyadain. Lagu ini juga akan dijadikan ending theme song serial anime Hunter × Hunter mulai Desember nanti.
Film ini menceritakan mengenai "mata merah" Kurapika yang dicuri oleh pihak lain. Di ambang kematian, hidupnya diselamatkan oleh Gon, Killua, dan Leorio. Phantom Troupe menghalangi mereka yang sedikit lagi akan berhasil mengetahui identitas orang dengan tato laba-laba nomor 4 itu.
Film pertama untuk serial anime ini, Hunter × Hunter the Movie: Phantom Rogue akan mulai diputar di bioskop Jepang pada tanggal 12 Januari 2013.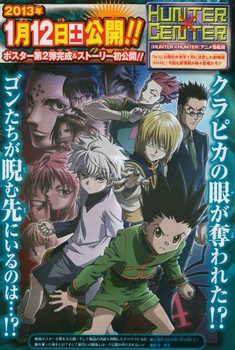 source : news.mynavi.jp, eiga.com
via : jefusion.com