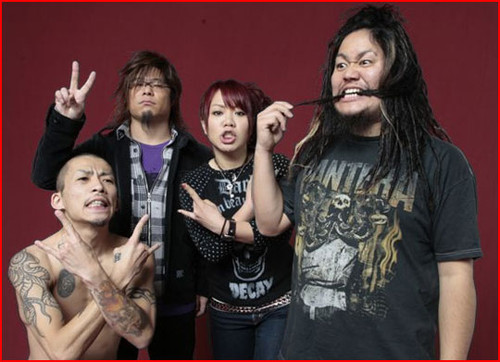 Band rock Jepang, Maximum The Hormone telah mengumumkan pada hari Senin bahwa anggotanya, Maximum the Ryo-kun (terlihat di foto paling kanan), telah dirawat di rumah sakit karena meningitis. Karena rawat inap anggotanya, band tersebut telah membatalkan penampilan live mereka pada 12, 13, dan 16 November.
Menurut band tersebut, Ryo-kun mulai merasa sakit kepala yang menyakitkan yang dimulai pada tanggal 7 November, dan ia akhirnya diperiksa di rumah sakit. Setelah didiagnosa menderita meningitis, ia dirawat di rumah sakit, dan dijadwalkan akan dapat pulang paling cepat dalam dua minggu untuk menerima perawatan.
Beberapa penampilan mereka yang akan dibatalkan adalah sebagai berikut:
12 November – SiM "i AGAINST i" TOUR 2014 at Takamatsu's Olive Hall
13 November – SiM "i AGAINST i" TOUR 2014 at Hiroshima's CLUB QUATTRO
16 November – "KNOTFEST JAPAN 2014" at Chiba's Makuhari Messe
Para anggota band lainnya menegaskan bahwa mereka akan kembali setelah Ryo-kun telah benar-benar pulih, dan mereka akan memberitahu para penggemar kabar terbaru dari dokter ketika Ryo-kun dapat pulang dari rumah sakit.
Maximum The Hormone pernah membawakan lagu tema untuk beberapa anime seperti Air Master, Death Note, serta Tohai Densetu Akagi -Yamini Maiorita Tensai-. Mereka pernah tampil di Best Buy Theater, New York City bulan lalu.
Source : animenewsnetwork.com