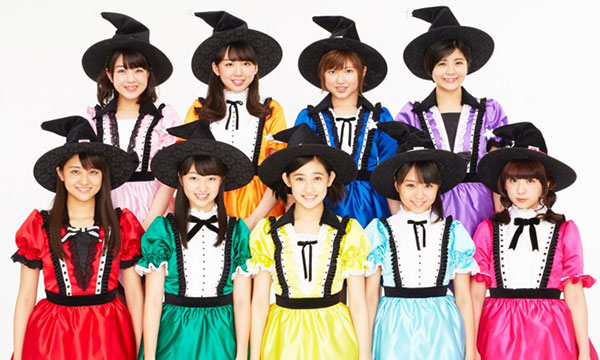 Idol Matsuri (愛踊祭~あいどるまつり~) adalah kontes lagu anime di Jepang, dan Angerme telah ditunjuk untuk menjadi duta dari kontes tersebut. Kontes yang telah dimulai pada bulan April yang lalu ini terbuka untuk semua grup idola. Tanggal 22 September mendatang, acara final dari konstes ini akan diselenggarakan di Tokyo Dome City Hall.
Seperti dilansir dari jpop-idols.com, lagu Sally the Witch (魔法使いサリー), yang merupakan lagu dari serial anime bertema magical girl yang dibuat berdasarkan manga karya Mitsuteru Yokoyama, menjadi lagu wajib yang akan dinilai oleh para juri untuk putaran ke-2 dari kontes ini.
Pada konser mereka di Nippon Budokan yang digelar tanggal 26 Mei, Angerme membawakan lagu cover ini untuk pertama kalinya. Single ke-19 mereka yang akan dijual pada tanggal 22 Juli nanti juga akan menyertakan lagu ini di dalamnya. Video musik versi singkat untuk lagu cover Sally the Witch yang dibawakan oleh Angerme juga telah dirilis.
Source : jpop-idols.com