Unit artis anisong, angela telah merilis video musik untuk lagu "Zenryoku☆Summer!", lagu tema untuk serial anime Aho Girl yang akan datang. Dikenal dengan musik mereka yang penuh semangat (FAFNER in the azure, K, KNIGHTS OF SIDONIA), sang vokalis atsuko dan gitaris KATSU tampil mengenakan berbagai kostum untuk memperkenalkan suasana hati yang menyenangkan untuk musim panas.
angela baru-baru ini membawa musik mereka ke hadapan pemirsa di seluruh dunia lewat lagu tema untuk BLAME! yang tayang perdana di Netflix bulan lalu.
"Zenryoku☆Summer!" dijadwalkan rilis tanggal 5 Juli, hanya berselang beberapa hari setelah pertunjukan live mereka di konser "Japan Super Live" di ajang Anisong World Matsuri di Los Angeles pada tanggal 1 Juli.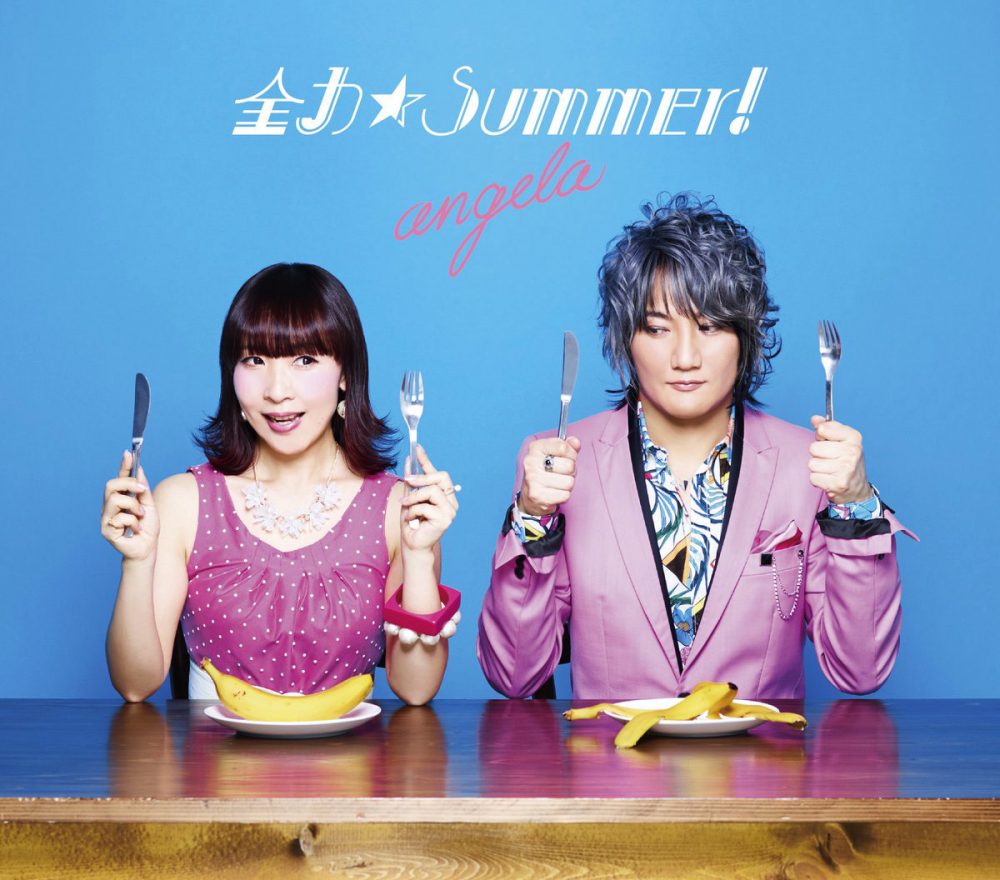 Anisong World Matsuri Facebook: https://www.facebook.com/AnisongWorldMatsuri
Anisong World Matsuri Twitter: https://twitter.com/AnisongWorld
Website Resmi: http://style-market.com/angela
Website Resmi: http://king-cr.jp/artist/angela
Youtube Resmi: https://www.youtube.com/user/angelaOfficialCh
Twitter:
https://twitter.com/angela_atsuko
https://twitter.com/angela_KATSU
https://twitter.com/angela_staff