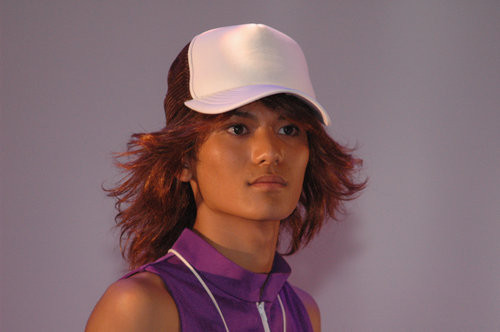 Pada tanggal 10 September, stasiun Machida dari Departemen Polisi Metropolitan Tokyo Jepang menahan aktor Hijiri Shinotani (22 tahun) dengan dugaan pemerkosaan terhadap seorang gadis muda pada bulan Agustus tahun ini. Menurut polisi, tersangka mengobrol dengan gadis itu saat gadis itu pulang melewati jalan di kota Machida sekitar pukul 00.00 malam hari, tanggal 9 Agustus, kemudian Hijiri membawa gadis itu ke sebuah bangunan di dekat situ dan memperkosanya. Korban juga mengalami luka di kedua belah lengannya yang diprkirakan baru akan pulih dalam waktu sekitar seminggu.
Setelah tindakan asusila iu, tersangka berkata pada korban, "Aku ingin berkencan denganmu. Tolong kontak aku," kemudian memberikan nomor ponselnya dan sebagian namanya. Karena itu sangat mudah bagi polisi untuk mengetahui siapa pemerkosa gadis tersebut. Hijiri mengakui perbuatannya dan berkata, "Aku sangat mabuk untuk dapat mengendalikan perbuatanku."

Hijiri telah memerani banyak peran untuk adaptasi musikal dari banyak judul manga/anime terkenal seperti Musical: The Prince of Tennis (sebagai Yujirou Kai), Samurai 7 (sebagai Katsushirou), Hanasakeru Seishounen (sebagai Rumaty Ivan Di Raginei) dan Super Musical Saint Seiya (sebagai Andromeda Shun).
sumber : crunchyroll.com