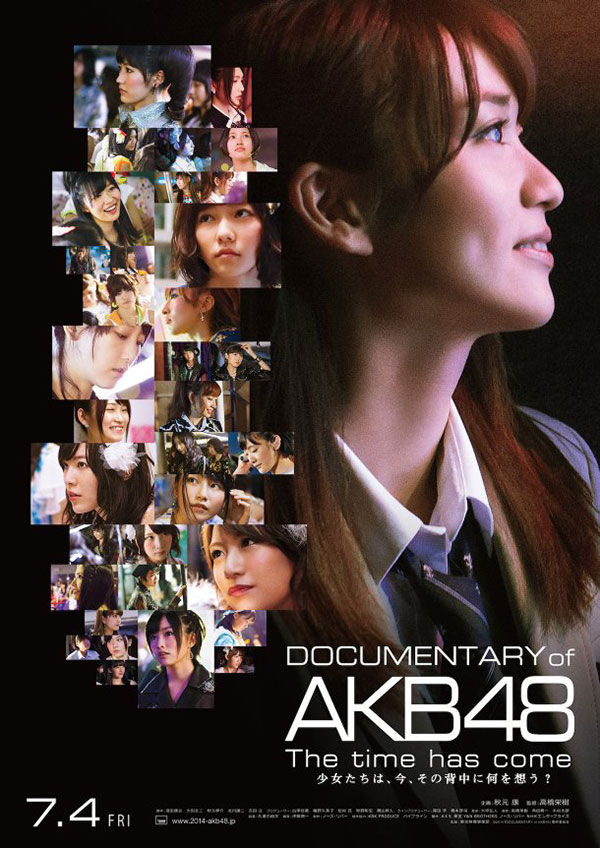 Documentary of AKB48 The Time Has Come 少女たちは、今、その背中に何を想う? akan dirilis pada tanggal 4 Juli di Jepang.
Ini merupakan episode keempat dari seri Documentary of AKB48 yang mengikuti sejarah dari idol group Jepang ini selama satu tahun, antara bulan Juli 2013 dan 2014.
Trailer terbaru dari film itu juga telah dirilis.
Documentary of AKB48 The Time Has Come lebih berfokus pada kelulusan dari Yuko Oshima dan pada pemilihan umum AKB48 General Senbatsu 2014 (AKB48 選抜総選挙 2014) yang digelar pada bulan Juni.
Terdapat cuplikan di balik layar dan wawancara dengan para anggota idol group yang berasal dari Akihabara ini.
Film ini diproduksi oleh Yasushi Akimoto. Sutradaranya adalah Eiki Takahashi yang sudah bekerja dari episode-episode sebelumnya dari seri film dokumenter ini.
Sebuah situs spesial juga telah dibuka: http://www.2014-akb48.jp/
Source : J-Pop Idols