Telah dikonfirmasi jika 5 karakter baru akan bergabung dalam film kompilasi Arpeggio of Blue Steel -Ars Nova- DC yang akan datang. 5 karakter tersebut: Hiei, Nachi, Ashigara, Haguro, dan Myoukou, akan tampil selama 40 menit dalam film tersebut. Simak pengisi suaranya sebagai berikut:
Hiei: M.A.O (Mizuki Misawa di Samurai Flamenco)
Nachi: Satomi Sato (Ritsu Tainaka di K-ON!)
Ashigara: Suzuko Mimori (Sherlock "Sheryl" Shellingford di Detective Opera Milky Holmes)
Haguro: Hiromi Igarashi (Miharu Mitsuka di Ore, Twintail ni Narimasu.)
Myoukou: Ayaka Fukuhara (Rin Shibuya di The [email protected] Cinderella Girls)
(dari kiri) Nachi, Ashigara, Hiei, Haguro, Myoukou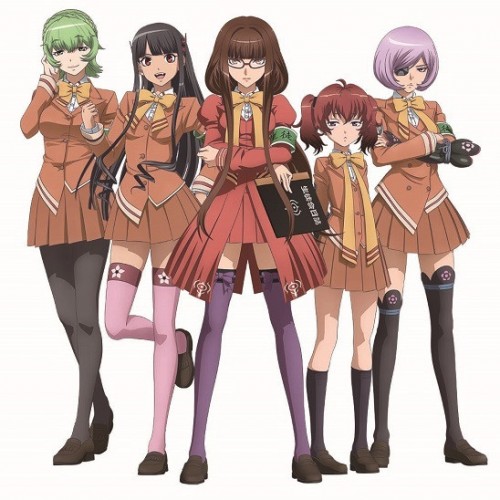 Staff yang sama untuk 12 episode serial anime TV, termasuk dengan sutradara Seiji Kishi, bergabung lagi untuk proyek film 2 bagian ini. Film kompilasi DC tayang di bioskop Jepang tanggal 31 Januari 2015, kemudian film bagian kedua yang betul-betul baru akan dirilis pada tahun yang sama.
Teaser untuk "Arpeggio of Blue Steel -Ars Nova- DC"
Key visual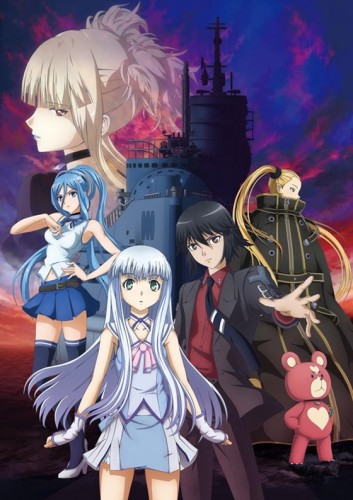 PV lagu pembuka "Blue Snow" oleh Trident
PV lagu tema "Rock on" oleh nano.
Source : CrunchyRoll