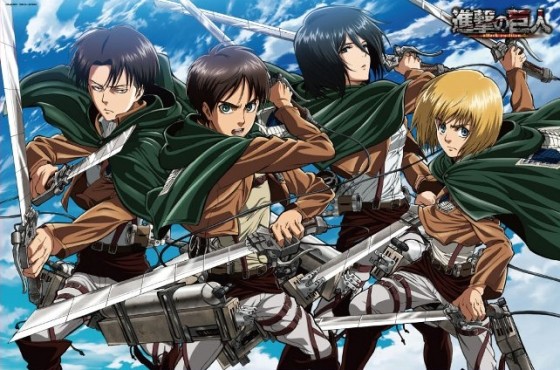 Kesuksesan sebuah serial anime tidak lepas dari peran sutradara yang menjadi pengarah jalannya produksi. Terlebih untuk anime adaptasi dari manga yang membutuhkan banyak sekali kreatifitas. Attack on Titan contohnya, anime yang lahir dari manga populer ini dapat memiliki kepopuleran yang sama berkat tangan dingin sutradara Tetsurou Araki. Mulai dari animasi, musik sampai pengisi suara membuat anime tersebut menjadi salah satu yang paling disukai sampai sekarang.
Akiba Souken pun tertarik untuk menggelar polling yang bertanya ke fans di Jepang tentang apa judul anime favorit karya sutradara Tetsurou Araki. Terkumpul 10 judul dari 1.130 suara yang diambil dari tanggal 11 hingga 26 April 2016. Cek urutannya di bawah ini!
10. Kurozuka / 4 suara
9. Otogi-Jushi Akazukin OVA / 6 suara
8. Aoi Bungaku Series / 7 suara
7. Shingeki no Kyojin Movie 1: Guren no Yumiya / 8 suara
6. Shingeki no Kyojin Movie 2: Jiyuu no Tsubasa / 12 suara
5. Highschool of the Dead / 38 suara
4. Death Note / 33 suara 3. Guilty Crown / 35 suara
2. Shingeki no Kyojin / Attack on Titan /52 suara
1. Koutetsujou no Kabaneri / 94 suara
Cukup mengejutkan bukan melihat Attack on Titan berada di peringkat kedua dengan Kabaneri menempati posisi puncak? Apa judul anime garapan sutradara Tetsurou Araki favorit kalian?
Source : honeyfeed.fm