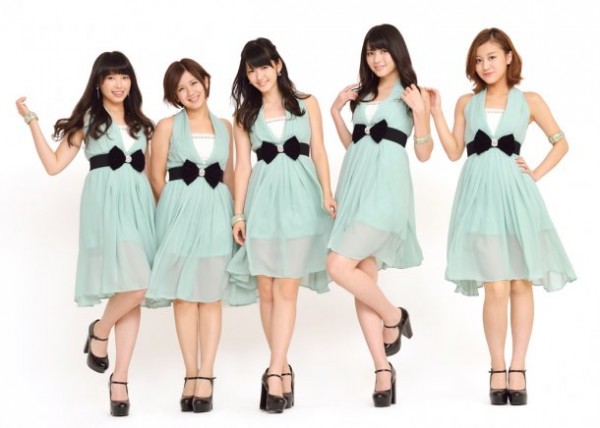 Telah diumumkan bahwa grup idol Jepang ℃-ute akan merilis single baru mereka Kono machi pada tanggal 6 Februari 2013 mendatang.
Lagu Kono machi yang akan dibawakan oleh ℃-ute merupakan cover dari lagu berjudul sama yang dirilis oleh penyanyi Chisato Moritaka pada tahun 1991 silam.
Produser Tsunku♂ mengatakan bahwa ia memutuskan untuk mendedikasikan single baru ℃-ute ini untuk peringatan tahun kedua dari gempa Tohoku.
Berbeda dengan versi aslinya yang merupakan sebuah track dance bertempo upbeat, ℃-ute mengubah lagu ini menjadi sebuah lagu ballad bertempo middle supaya mereka yang mendengarkannya lebih dapat menikmati liriknya dan perasaan yang muncul dari lagu tersebut. Tsunku♂ pun mengatakan bahwa ia bersama Chisato Moritaka mengubah sedikit bagian dan lirik dari lagu tersebut supaya cocok dengan suasana musim semi tahun 2013.
Untuk coupling dari single tersebut adalah lagu berjudul Flyguy, Rain yang akan dinyanyikan solo oleh Maimi Yajima, dan Kono machi (Dance Groove Ver.). Seluruh versi asli dari lagu dalam single tersebut dirilis oleh Chisato Moritaka.
Selain itu, DVD baru ℃-ute yang berjudul ℃-ute Cutie Circuit 2012 ~September 10 is the day of ℃-ute~ baru saja dirilis pada tanggal 26 Desember kemarin. DVD tersebut merupakan rekaman dari konser mereka yang digelar di SHIBUYA-AX Tokyo dan menampilkan special stage untuk penyanyi ballad tradisional Chuzenji Nakiko.
Setlist untuk ℃-ute Cutie Circuit 2012 ~kugatsu toka ha kyuto no hi~:
01. OPENING
02. Massara blue jeans
03. Aitai Aitai Aitaina
04. Saikou music
05. MC
06. Edo no temariutaⅡ
07. MC
08. Tsuugaku Vector (Airi Suzuki)
09. Disco Queen (Mai Hagiwara)
10. Traditional ballad singer "Chuzenji Nakiko" show
11. Rainbow pink (Airi Suzuki, Mai Hagiwara)
12. Hare no platinum dori (Saki Nakajima)
13. Lonely girl's night (Maimi Yajima)
14. Bokura no kagayaki (Chisato Okai)
15. Wakkyanai (Z)
16. MC
17. Kanashiki heaven
18. kiss me aishiteru
19. JUMP
20. Iza, susume! Steady go!
<encore>
21. "Wasuretakunai natsu"
22. MC
23. SHINES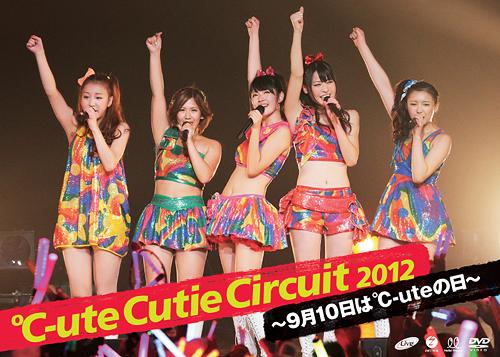 source : tokyogirlsupdate.com