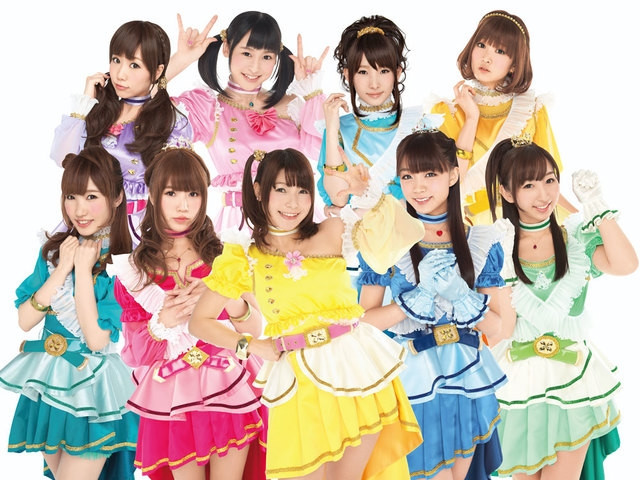 Tanggal 26 Februari yang lalu, μ's dari Love Live! berhasil memenangkan penghargaan dari The 30th Japan Gold Disc Award untuk kategori Special Award dan Animation Album of the Year yang mereka raih lewat album best kedua mereka, "Love Live! μ's Best Album Best Live! collection II," yang dirilis pada tanggal 27 Mei 2015 lalu dan telah terjual sebanyak lebih dari 140.000 unit. Penghargaan The 30th Japan Gold Disc Award sendiri diberikan berdasarkan jumlah penjualan CD dan DVD/Blu-ray yang dikompilasikan antara tanggal 1 Januari hingga 31 Desember 2015 dilansir dari crunchyroll.com.
Selamat ya untuk μ's Love Live! Lagu mana yang kalian sukai dari μ's?
Kategori dan para pemenang lainnya dari penghargaan The 30th Japan Gold Disc Award:
– ARTIST OF THE YEAR
Arashi (Japan)
The Beatles (Western)
Tohoshinki (Asia)
– BEST ENKA/KAYOKYOKU ARTIST
Kiyoshi Hikawa
– NEW ARTIST OF THE YEAR
[Alexandros] (Japan)
Sam Smith (Western)
EXO (Asia)
– ALBUM OF THE YEAR
"Japonism" Arashi (Japan)
"The Beatles 1" The Beatles (Western)
"Present" SUPER JUNIOR-D&E (Asia)
– SINGLE OF THE YEAR
"Bokutachi wa Tatakawanai" AKB48
© 2013 Project Love Live!
Source : crunchyroll.com