Setelah Iko Uwais tampil di film Keanu Reeves, karena kini giliran Yayan Ruhiyan yang mulai melangkah masuk ke industri film luar negeri. Seniman silat asal Tasikmalaya itu mendapatkan peran di film produksi Jepang.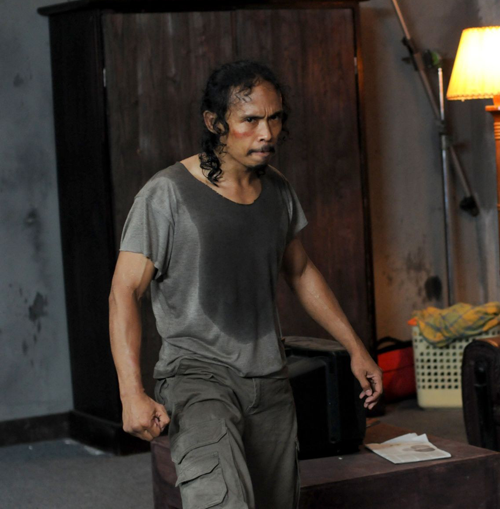 Yayan akan tampil di film arahan sutradara Takashi Miike bersama aktor Jepang Hayato Ichihara. Film berjudul 'Yakuza Apocalypse: The Great War Of The Underworld' akan menandai kembalinya Takashi di genre film hardcore.
Dilansir Screendaily, Rabu (14/5/2014), 'Yakuza Apocalypse: The Great War Of The Underworld' diklaim sebagai film pertama yang memadukan kehadiran vampir dan yakuza di layar lebar. Saat ini film tersebut sudah masuk produksi, dan akan dirilis di Jepang pada 2015 mendatang.
Studio Jepang Nikkatsu juga kabarnya akan membawa film tersebut ke Cannes untuk didistribusikan ke penonton internasional. Nikkatsu sebelumnya sudah bekerjasama dengan The Mo Brothers dalam film 'Killers' yang juga dibintangi Oka Antara.
Ditulis oleh Yoshitaka Yamaguchi, 'Yakuza Apocalypse' bercerita tentang anggota Yakuza (diperankan Ichihara) yang menemukan fakta bahwa bosnya adalah manusia pengisap darah, dan mendapat kekuatan besar sebelum melawan kelompok pembunuh internasional. Penasaran dengan aksi Yayan di film tersebut? Kita tunggu saja kabar selanjutnya!
---
Source : hot.detik.com

Comments