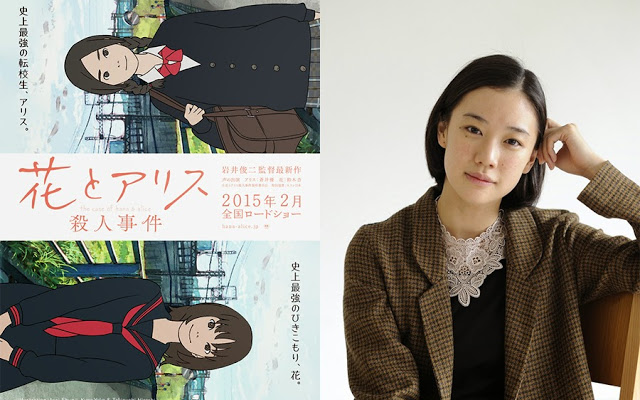 Trailer teaser untuk film anime yang akan datang berjudul The Case of Hana & Alice telah dirilis. Film ini adalah prekuel dari film tahun 2004 "Hana dan Alice" dan juga film anime pertama yang disutradarai oleh Shunji Iwai. Aktris Yu Aoi dan Anne Suzuki akan mengisisuarakan karakter Alice dan Hana dalam film anime ini.
Cerita untuk The Case of Hana & Alice mengungkapkan Hana dan Alice saat mereka pertama kali bertemu sebagai siswi SMP.
The Case of Hana & Alice akan dirilis pada bulan Februari 2015 di Jepang.
---
Source : Asianwiki on m.google.com

Comments