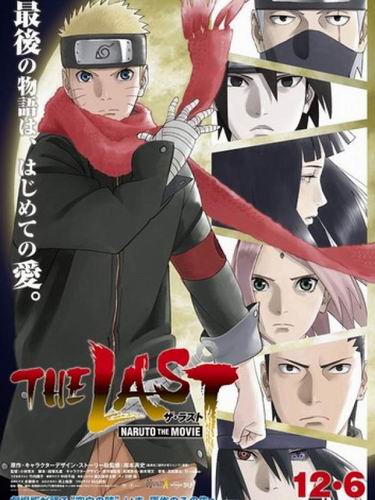 Akun Twitter resmi untuk film anime Naruto telah mengumumkan bahwa, pada akhir tahun lalu, film Naruto ke-10 The Last -Naruto The Movie- menjadi film terlaris di waralaba tersebut.
Film yang sangat dinanti-nanti ini dirilis pada 266 layar di seluruh Jepang pada tanggal 6 Desember, yang dengan mudah memuncaki box office akhir pekan dengan angka 515.331.800 yen yang mengesankan pada 396.280 penerimaan. Pada akhir Desember 2014, film tersebut telah meraup sekitar 1,75 miliar yen ($ 14.760.000), melebihi rekor sebelumnya 1,48 miliar yen pada film ROAD TO NINJA di tahun 2012. Film ini telah membuat lebih banyak uang daripada Interstellar garapan Christopher Nolan (1,2 miliar) dan Gone Girl garapan David Fincher (900 juta).
Bahkan setelah satu bulan sejak perilisannya, film ini masih menduduki peringkat ke-7 di box office akhir pekan baru-baru ini pada tanggal 3-4 Januari. Film ini diharapkan dapat meraup sekitar 2 milyar yen di seluruh pemutarannya.
Trailer "The Last -Naruto The Movie-"
© Masahi Kishimoto Scott/Shueisha, TV Tokyo, Pierrot
© Movie Naruto Production Committee 2014
---
Source : crunchyroll.com

Comments